Fire and fibre: contemporary creativity and historic Australian collections
"What if we give ourselves permission to think differently about objects?" Late last year, the World Museum brought together Aboriginal and Torres Strait Islander makers and cultural practitioners to talk about Indigenous fire and fibrecraft knowledge and its power to enrich our understanding of collections. How do historic Australian objects at World Museum continue to speak to the hopes and concerns of people across the world today? Nicola Froggatt explores.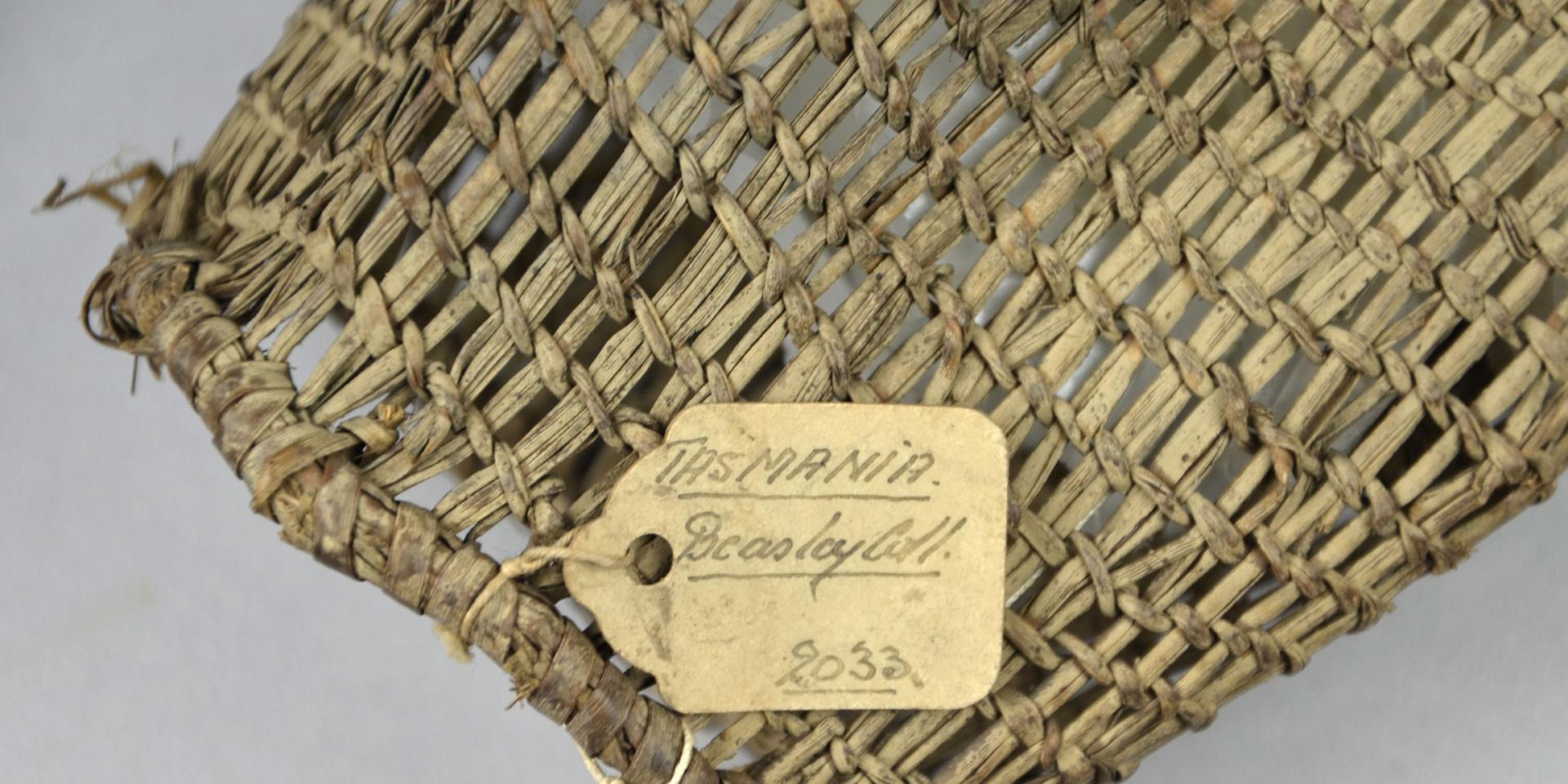 What does it mean to look at a museum object with the eyes of a maker? This question was at the forefront of an online event held by the World Museum in November 2020, which focused on Australian fire-equipment and fibrecraft knowledge, techniques and objects. During the midst of the UK's Covid lockdown, we welcomed practitioners from Australia to share insights about their work and its connections with traditional knowledge. Through the subsequent conversation, we learnt about how places like World Museum can engage with contemporary creativity to tell important stories about and through the collection.
Learning through making
It was a really transformative experience for me in connecting to these objects of material culture but then unpicking that as a maker and understanding it in the species that we used and the way that they exist in the world and the relationships they had growing by the river and these things that changed my practice and my understanding of the world from that point forever.

Lucy Simpson
The World Museum's Aboriginal and Torres Strait Islander collection includes two fire-equipment items and nine fibre bags, as well as other objects that incorporate plant fibres. Historically the museum has paid little attention to objects such as these. As World Museum rethinks how to exhibit and think about its collections, this needs to change.
Fire and fibre resonate deeply with many artists, makers and traditional knowledge holders across Australia, and in November we were honoured to connect with four practitioners who are thinking about and working with these forms in different ways:
Lucy Simpson is a Sydney-based artist and designer with a focus on storytelling and narrative. She is a Yuwaalaraay woman belonging to the freshwater country of the Walgett Lightning Ridge and Angledool areas of north-west New South Wales, an area from which she draws inspiration for much of her work.
Jilda Andrews, Lucy's sister, is a Yuwaalaraay woman, cultural practitioner and researcher. She investigates the deep connectedness of land, story and culture to objects in museum collections.
Victor Steffensen is an Indigenous fire management practitioner and author of Fire Country: How Indigenous Fire Management Could Help Save Australia. A Tagalaka descendent from North Queensland, Victor works with communities across Australia to advocate for the importance of Indigenous knowledge in caring for the land.
Jimmy Thaiday is an artist from Erub (also known as Darnley Island) in the Torres Strait. He works in many mediums including ghost nets, plastic fishing waste that harms ocean life. Unfortunately connection problems on the day meant that Jimmy could not join us for the live conversation. However, in the following film he shares how he uses fibrecraft techniques to transform discarded and abandoned nets into artworks:
We've made a short film highlighting some of the objects in World Museum's collection alongside some of Lucy, Jilda and Victor's reflections from the online event:
You can also listen to the full event audio recording:
Where next?
Captain Cook was looking at savages in his eyes. But he had no idea he was looking at one of the oldest knowledge systems, so complex, and such an important knowledge system. And look now, all these years later, Indigenous knowledge is needed for environmental challenges that lay ahead in the future.

Victor Steffensen
During our conversations, one topic that emerged strongly was the potential power of Indigenous knowledges to help people around the world as they face hardships – environmental threats, structural inequalities, and isolation from home and loved ones.
How can World Museum do more to centre the voices of today's cultural practitioners when thinking about and displaying Aboriginal and Torres Strait Islander objects in its collection? How can museums do better at communicating the deep connections between objects, places, and people? And how can we listen more closely to collections, and allow them to empower and help people as they meet the challenges of today?
As the redevelopment of the World Cultures gallery continues, we will see how conversations like these can guide us.
What's our everyday material culture today? And then how do you put that alongside those collections that we see in museums. Because the trick for us is to actually draw that thread because if we talk about continuities – 'Indigenous Australians are part of the longest continuing cultures in the history of the world' … okay, we're talking about continuities: prove it! Prove it through material culture and not by recreating old stuff but through the things that we use today, the things that you use too. Because they become powerful then when we can both relate to them. So I look at this world around us in the same way as I understand those ethnographic collections in museums, because I think that we need to take away the veil of difference from them and start to see them for sameness, start to identify with them.

Jilda Andrews