The Forgotten Empress, remembered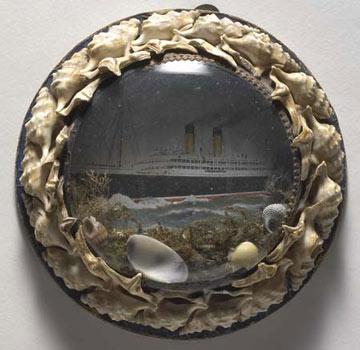 Today marks the anniversary of the sinking of 'Empress of Ireland', which sank on 29 May 1914 at around 2.30am.
'Empress of Ireland', along with her sister ship 'Empress of Britain', were built for the Canadian Pacific line. They provided a weekly service from Liverpool in 1906. They quickly became popular due to their speed, size and comfort.
On her last journey, the 'Empress of Ireland' set off from Quebec, Canada, and collided with the Norwegian ship 'Storstad' in thick fog in the Saint Lawrence River. The 'Empress of Ireland' sank within 15 minutes and 1,012 passengers and crew lost their lives only a few miles from the shore.
Over time this maritime tragedy has been overshadowed by the 'Titanic' and 'Lusitania' disasters and is often referred to as the Forgotten Empress. More passengers lost their lives in this event than on the 'Titanic'. The museum has on display a selection of items relating to the 'Empress of Ireland' in the Titanic, Lusitania and Forgotten Empress gallery.