Freemasons' jewels - a puzzling collection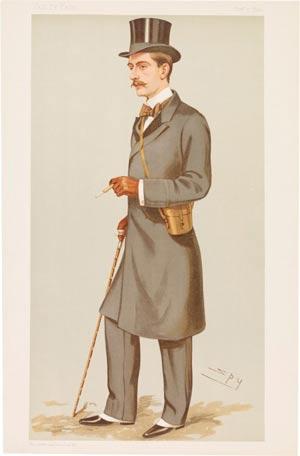 Detail of the 'Lord Leverhulme' painting by George Hall Neale. Having always been a fan of puzzles I was pleasantly surprised to discover one recently amongst our
Masonic collections
. Whilst in the process of tidying up data and photographing the large collection of items in the
Lady Lever Art Gallery,
I came across a crate containing dozens of small empty jewellers' boxes.  Lever's Masonic collection contains several hundred medals, which Freemasons refer to as jewels. Lever bought job lots of Masonic material in the 1920s from another Mason and failed businessman, Albert Fredrick Calvert Some jewels show the rank or office within a lodge or a particular area of Freemasonry, others are awarded for services rendered. They are worn like a normal medal on the breast or some hang from collars or chains of office. There would usually be a presentation ceremony when they were awarded.
Edmund Keane presentation silver jewel, made about 1800. Today, all of the jewels are stored in their own special, little bags to stop the metal from tarnishing while in store, but originally, they came in presentation boxes from the jeweller or silversmith who made them. It was these presentation boxes that I'd found, none of which I could easily re-unite with its jewel! They had been removed from their boxes, many years ago, to help with storage and access. The boxes themselves are not really suitable for display and were stored elsewhere. So, the puzzle of marrying the box with the jewel began. "How should I start sorting?" I thought. Should I look for an accession number on the box? (Every item in a museum's collection is given its own unique number called an accession number, so jewels and their boxes should link together). Unfortunately, many boxes were not marked with a number, so this was not going to make my task any easier. Maybe I should put them in order of size or look for the maker's name in the lid?
'Men of the Day No 635, Mr Albert Frederick Calvert. From Vanity Fair 1895, by Sir Leslie Ward ("Spy") (1851-1922)
Colour lithograph on paper. Collection: National Portrait Gallery, Canberra. Gift of Ronald Walker 2002 In the end I decided I would open up the first ten on a table and play a game like card pairs. I looked at the shape of the jewel in the box and then checked back and forth with the jewels. So far, I've re-united about 25 jewels with their boxes, but there are still plenty more to go. It's a satisfying process and another step toward the completion of the documentation project. You can see some of Lever's personal Masonic regalia in the 
'Lever the Collector'
room at the Lady Lever Art Gallery.