Get ready for the Big Garden Bird Watch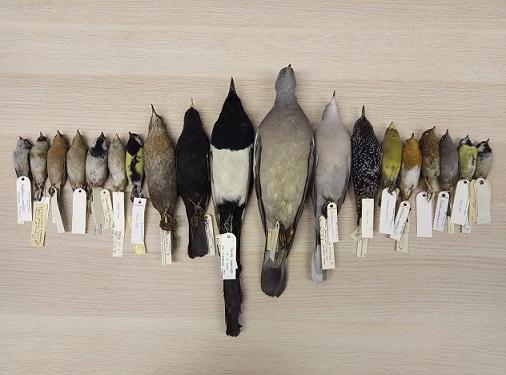 The Royal society for the Protection of Bird's (RSPB) Big Garden Bird Watch takes place each winter in the UK – this year from 25-27 January.
It's simple to take part and it is open to everyone. All you have to do is spend one hour, anytime between 25 and 27 January, counting the birds in your garden or local park.
To get ready for the Big Garden Bird Watch we're putting some of the birds found in UK gardens on display in the Clore Natural History Centre. These bird specimens come from World Museum's historic vertebrate zoology collections and include birds collected between 1893 and 1967 from the Channel Islands, North Wales, and England, including locally at Martin Mere. One of these birds is a Starling, a species which is on the RSPB's red list of birds of conservation concern. Starlings can often be seen locally on Crosby beach, our display specimen seen here was collected in North Wales in 1959.
This is a chance to see these familiar birds up close and hone your identification skills before the Big Garden Bird Watch 2020 kicks off. To register, go to the RSPB website.