Green Shoots Arrive in our Wildflower Meadow!
A Year in the Life of Our City Wildflower Meadow, January 2021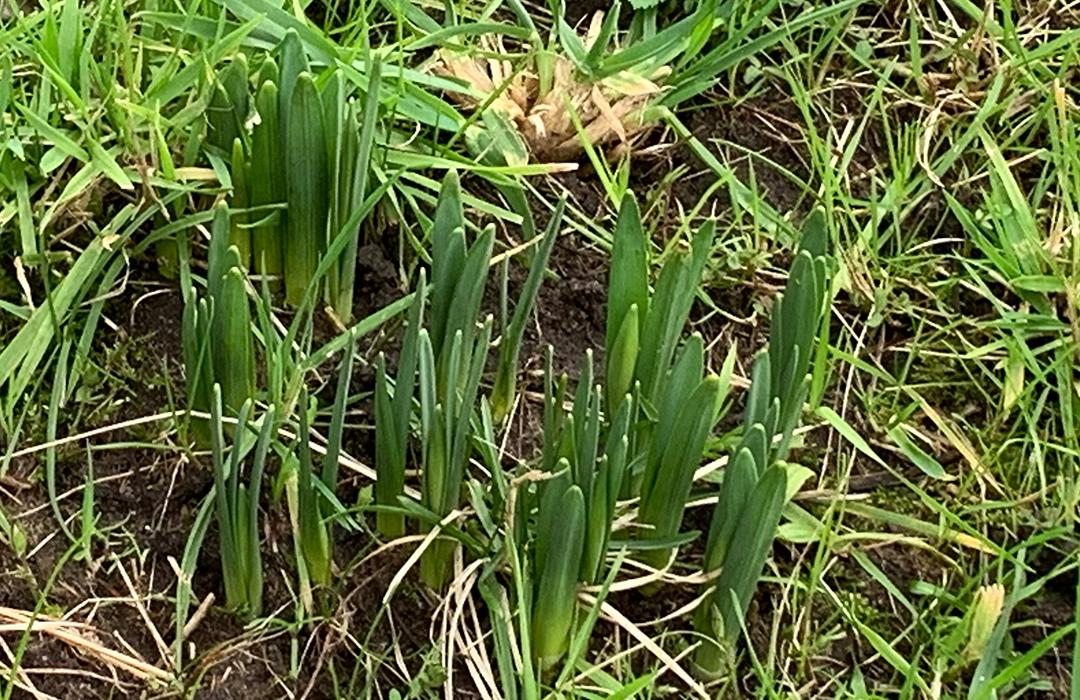 This is the first of a regular monthly account describing the changing appearance of our city meadow, at the front of World Museum. I didn't think that there would be much to write about during the depths of our cold winter. But it's true what people say - the closer you look, the more you see.
The closer you look, the more you see
Last November our city meadow was cut and 'put to bed' for the winter. At that time, it was hard to believe that it would ever come back to life again. And yet, only a few months later, it has completely 'greened-over' and new shoots can clearly be seen.


The bulbs of native wild daffodils are no longer dormant and their stems are rising strongly out of the ground. It will only be a matter of weeks before the first are in flower. Despite the recent cold weather, the first leaf buds of native wild roses are also bursting into life.
Perennial wildflowers such as meadow saxifrage, common knapweed and tansy, which die-back during the cold winter months, are sprouting again. One of my aims this year is to learn more about the folklore associated with particular plants and the origins of their names. I now know that knapweed, also known as 'hard-heads', was historically used to treat flesh wounds, sore throats, bleeding gums and catarrh!
Some autumn seeds and fruits are still present. During previous visits, I have completely overlooked the native clematis that grows against the museum steps. No wonder that it is also known as 'old-mans-beard' and 'travellers joy'. It contrasts strongly with the last remaining rose hips, which will provide valuable winter food for birds.
Most surprising to see, were two cowslips in flower, at least two months ahead of their normal time. Colourful though they were, this is part of a worrying trend. Recent surveys have shown that many wildflowers are flowering earlier than they ever have over the last 250 years, due to changes in temperature related to global warming.
And look, the first snowdrop of the year has also appeared!


Flowers can be a source of great pleasure, wonder and inspiration. How fitting that the gates to our city meadow feature the Red Rose of Lancaster. I hope that you will 'walk' through them again next month with me.