Hanging out: The histories of Liverpool's laundry life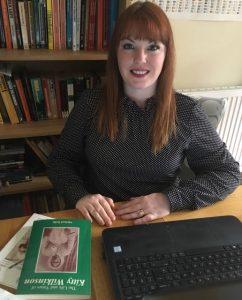 Hi, my name is Kerrie McGiveron and I am the lead researcher on an amazing community-led oral history project 'Hanging Out: The Histories of Liverpool's Laundry Life.' The project, supported by the National Lottery Heritage Fund, will explore Liverpool's washhouses and the communities around them. I am looking forward to working with the Museum of Liverpool to produce a display based on my research and the oral history interviews I have conducted to celebrate the history and lived experience of our Liverpool community. Watch this space!
Kitty's Launderette
The project is run by Kitty's Launderette, which opened in May 2019 and is run by a team of Liverpool residents as a social business rooted in the local community. We are named Kitty's Launderette in honour of local historical figure Kitty Wilkinson, who was instrumental in establishing the first public wash house in the country in 1842 in Liverpool. Washhouses in Liverpool have played a significant role in urban development and public health as well as being a social space for the community. As a PhD researcher interested in social history, this project is absolutely fascinating for me and I am so proud to be a part of it.
Oral history interviews
In May 2019 I began interviewing men and women about their experiences of washhouses and recording them for our archive. As my research continued, I noticed key themes of support, community, family as well as the burden of domestic work. Most memories that I have recorded are of happy times, spending time with family members and friends around the routine of visiting the washhouse, old silver cross prams filled to the brim with washing being a key focus for some, or the smells of freshly laundered sheets providing a nostalgic link back to childhood.
Want to get involved?
The project remains active and we are still looking for participants. I am based at Kitty's Launderette every Thursday from 1.00pm – 8.00pm where you are welcome to stop by.
We are also running an event on Thursday 3 October, 2.00pm – 3.00pm. 'Hanging Out' Afternoon Tea and Social, where we will be chatting about our memories of wash-houses in the area over tea and cake. The event is free and all are welcome.
Kitty's Launderette, 77 Grasmere Street, L5 6RH
For more information please call Kerrie on 07943 008 592 or email heritage@kittyslaunderette.org.uk