Helping to mend broken lives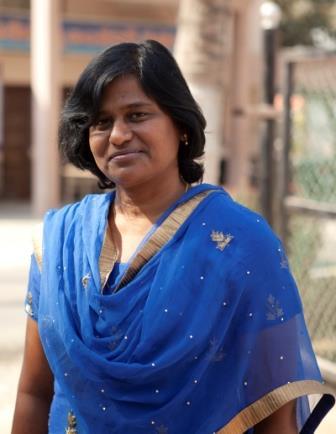 Modern slavery is a global issue and the
International Slavery Museum
works closely with organisations who campaign against these human rights abuses. Our next exhibition
Broken Lives: slavery in modern India
, developed in partnership with the
Dalit Freedom Network
, will highlight the exploitation of India's Dalit community. Jeeva Kumar, Director of
Pratigya India
, will be giving
a talk at the museum
during the opening weekend. Here Jeeva tells us more about her work to combat trafficking of girls and women in south India: "Poised on the Uhuru peak of Mt. Kilimanjaro, I savoured the moment of triumph, having overcome many obstacles to scale the peak. I was one of the 48 women who climbed Mt. Kilimanjaro as part of our movement's initiative to raise awareness and funds to fight human trafficking all over the world. Uhuru in Swahili means 'Freedom' and the climb was a symbolic representation of overcoming the struggles faced by the oppressed, enslaved, exploited and trafficked women and children, every day. I work in India, a land of contrasts, not in the least because it is a land of great wealth and greater poverty! During one of my childhood visits to a South Indian village, I vividly recall seeing some sari-clad women without slippers and blouses. At that time, I'd attributed it to poverty, but now, working with the marginalized and poor, I realize that a complex system of social stratification has left many people broken, disenfranchised, and subject to discrimination. My work with Pratigya in India focuses on trafficking prevention initiatives. Working with the local government, we create an enabling environment for girls and women in danger of being trafficked, by giving them easy access to education, marketable skills and healthcare, to break free from the cycle of exploitation and abuse. Several rescues are testimony to the fact that meaningful interventions can transform lives. I'd like to share one such story. "I was tortured again and again", cried little Deepti. Bearing severe lash marks, young Deepti and her distraught mother landed in the slums of Bangalore; thrown out by the very people they considered family. Identified by one of our community development workers as being vulnerable, Deepti was brought to our shelter. Our staff's loving care helped Deepti to quickly recover emotionally, even before the physical scars on her body had faded. In a couple of years she became an outstanding student at one of our schools in Bangalore. Receiving a call from an elated Deepti that she'd graduated from Grade 10 with distinction, was further evidence of her progress. The triumph and joy in her voice resonated with the sense of triumph and joy I'd experienced at the peak following my arduous ascent up Mt. Kilimanjaro. Deepti now desires to pursue a career in the medical field. The challenges in this work with girls and women, is reminiscent of those we faced while scaling the peak, but the joy we experience when they succeed makes it all worthwhile. I am glad that the Broken Lives exhibition will enable people in the UK to discover the experiences of others who are being exploited, and how this is being addressed from the government down to inspiring individuals who are helping to mend broken lives."
Jeeva will be giving a talk at the International Slavery Museum on 27 June 2015 at 1pm.
It is a drop in event, so no need to book.
Broken Lives: slavery in modern India
opens 26 June 2015.