Hitler bombed my Wendy house!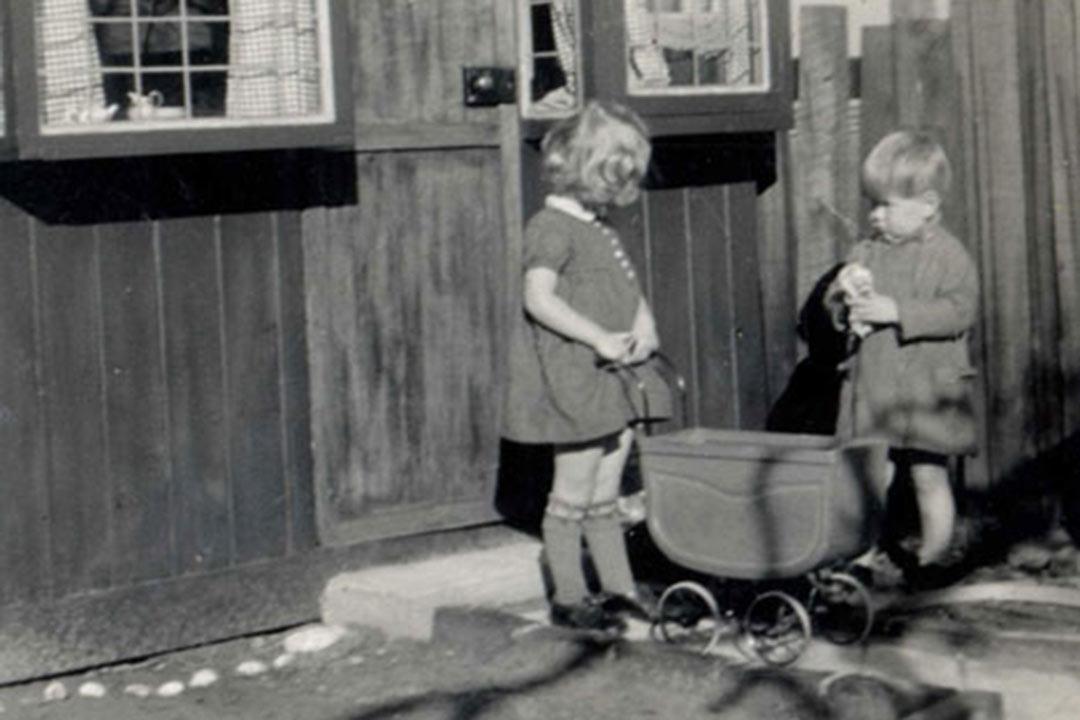 As part of the Blitzed: Liverpool Lives exhibition we are gathering people's first-hand experiences of the Blitz to include in the exhibition.
Valerie Williams Nimmo contacted me with information about her family's experiences in Mossley Hill, south Liverpool. She also very kindly donated a wartime special constabulary warrant card, a civil defence photograph, and photographs of her brother, well-known Liverpool actor Derek Nimmo in one of his first acting roles at Booker Avenue Junior School!
The following text has been added to the exhibition –
My lovely Wendy house at the bottom of our garden at 20 Craigmore Road, Mossley Hill received a direct hit during the May Blitz, 1941. We were in our air raid shelter nearby at the time and heard and felt the terrible bombardment. My little house went up in flames, but thankfully it was saved by my father, Henry Nimmo (who had built it) and his fellow ARP wardens.
Valerie Williams Nimmo, who was 6 years old during the May Blitz.
Valerie also shared lots more interesting information, including the fact that nearby Mossley Hill church was the first church to be bombed in Liverpool. She remembered that Derek collected fragments of the beautiful stained glass windows which had been shattered and laid them out and pieced them together like a jigsaw. She also recalled that their shelter in the garden was horrible and smelled of damp. On another night that they were sheltering in it she realised that she had left her favourite blue teddy in the house and was very upset. Her father had to run to the house during the air raid to get him. Understandably Valerie's mother wasn't very happy!
It is wonderful to be able to share Valerie's memories, along with her photographs to bring them to life
Many thanks Valerie.