John Moores Painting Prize China 2010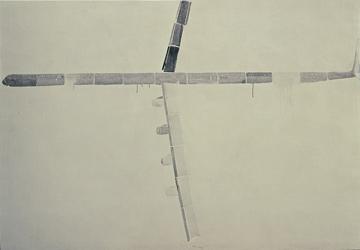 We are exactly 31 days off announcing the winner of the John Moores Painting Prize 2010. We are seriously excited about it, so I can only imagine how the shortlisted artists must be feeling right now.
To keep us all going here is the winner for the parallel competition running in Shanghai:
The very first John Moores Painting Prize China 2010 was won by the artist Han Feng with this lovely monochromatic painting, Big Plane (acrylic on canvas, 200 x 150 cm). The four runners up are: Zou Tao, Zhang Wei, Li Weizhou and Zhang Zhenxue.
All five prizewinning artists' work will be shown alongside the UK paintings in the exhibition which opens at the Walker Art Gallery on 18 September 2010, as part of the Liverpool Biennial.
For those who want to be amongst the first to know who the UK winners are next month you can watch the live announcement in the evening of 16 September here.