Letters to the Earth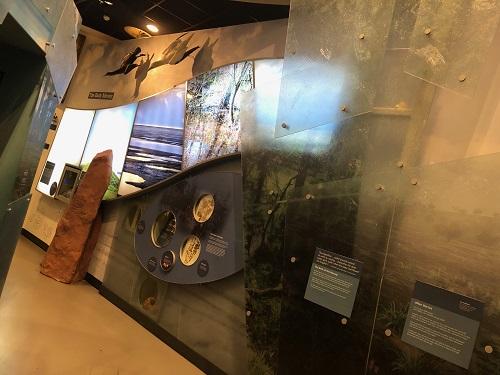 In exploring the culture of our fascinating city region the Museum of Liverpool considers our long history, our present people and place, and things which will shape our future. We need to be aware that in the future human-made climate change will impact our lives, our environment, other species, and future generations in many ways.
The Great Port gallery in the Museum of Liverpool explores the formation of the Mersey and first settlement around it In the past natural changes in climate have shaped our landscape, forming the River Mersey and impacting our ecosystems and weather, and therefore food and resources available to our ancestors. Museum of Liverpool is participating in the international letters to the earth call out, inviting letters of response to climate change. This could be a letter to or from the Earth, future or past generations, those who hold positions of power and influence, other species. We welcome letters to be submitted to museumofliverpool@liverpoolmuseums.org.uk, they can be brought to the Museum, and people are invited to write / read out 'Letters to the Earth' at our event on the afternoon of 12 April. All 'Letters to the Earth' submitted will be passed to the international event, and made available online by Letters to the Earth. The organisers explain:
'the idea is open to interpretation: it can come from a personal place, be dramatic in form, be a call to action. The invitation is open to all - to think beyond the human narrative and to bear witness to the scale and horror of this crisis. This is an opportunity to ask how this existential threat affects the way we wish to live our lives and the action we take'.
On 12 April, using our archaeology collections, we will be exploring the lives of our ancestors and how they lived in harmony with their environment, and encouraging visitors to write a message or letter to the earth at the
Museum of Liverpool
. Climate change is a defining challenge of our generation - let's talk about how we can learn from our past and make positive changes for the future!