LGBTQ+ Activists you should know
Discover the inspiring people who changed and still are changing the world around us.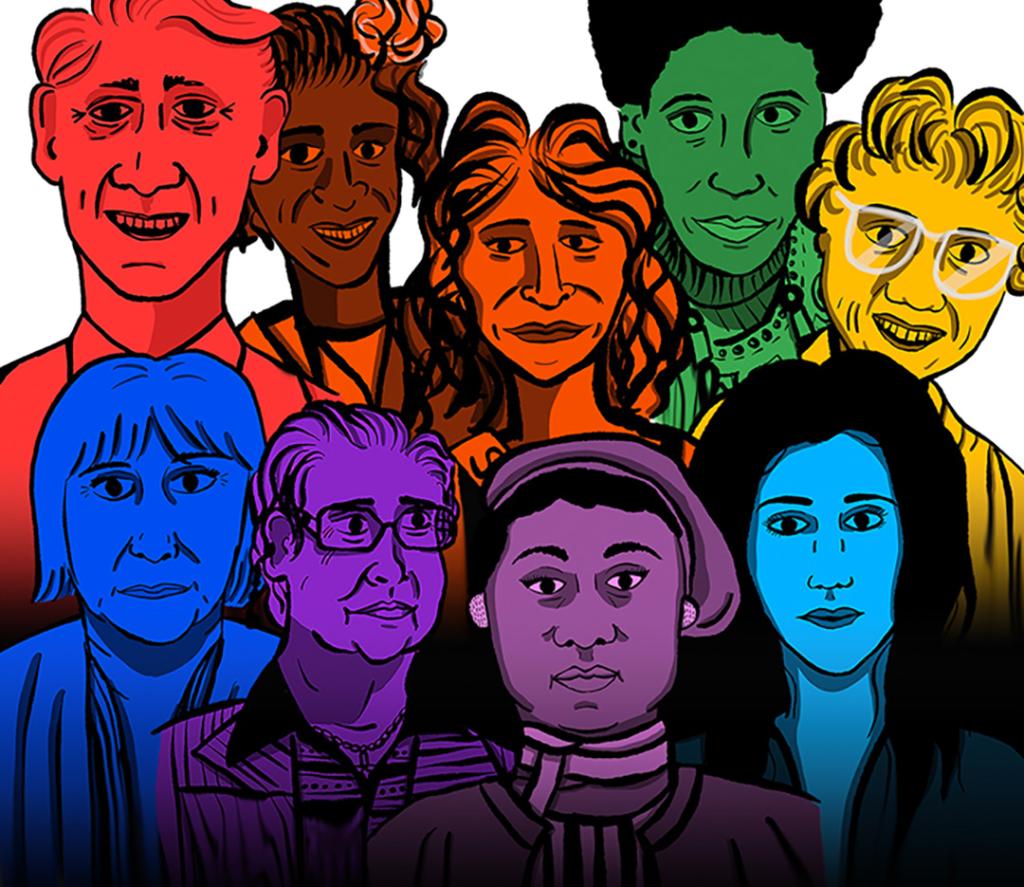 Harvey Milk
Harvey Milk was the first openly gay politician to be elected in California. He served almost eleven months in office before being assassinated. During his time in office, he sponsored a bill banning discrimination in public accommodations, housing and employment on the basis of sexual orientation.
When he first started being active in politics, he challenged the city's gay leadership stating they were too conservative in attempting to gain political rights for homosexuals. He clashed with Jim Foster who had been active in gay politics for 10 years and refused to endorse Milk. His passion and drive to make change in politics earned him the support of many gay bar owners who had become frustrated by the lack of support in dealing with police harassment. 
Milk became an icon and martyr in the gay community and was posthumously awarded the Presidential Medal of Freedom in 2009.
Marsha P Johnson and Sylvia Rivera
Marsha P Johnson and Sylvia Rivera co-founded the group Street Transvestite Action Revolutionaries (S.T.A.R). 
In 1972 Johnson and Rivera opened the STAR House, a shelter for gay and trans street kids. They paid the rent for it with money they made as sex workers.  They provided food, clothing, emotional support and a sense of family for anyone staying there or living in the area. 
Johnson and Rivera participated in many gay liberation marches until 1973 when they were banned from participating in the gay pride parade as the committee organizing it stated they "weren't gonna allow drag queens" as they were "giving them a bad name." Their response was to march ahead of the parade. 
Barbara Gittings
Barbara Gittings was an American activist for LGBT equality. She organized the New York chapter of the Daughters of Bilitis (First lesbian and civil rights organization) from 1958 – 63 and edited the DOB magazine 'The Ladder' from 1963 – 66. She worked closely with Frank Kameny in the 1960s on the first picket lines that called out the ban on employment of gay people by the United States Government. She was also part of the movement to get the American Psychiatric Association to drop homosexuality as a mental illness in 1972. 
She was passionate about tearing away the 'shroud of invisibility' around homosexuality which had been associated with crime and mental illness. The American Library Association awarded her a lifetime membership for her work in promoting positive literature about homosexuality in libraries and named an annual award for the best gay or lesbian novel the Barbara Gittings award. The Gay and Lesbian Alliance Against Defamation (GLAAD) also named an activist award after her. 
Audre Lorde
Audre Lorde was an American writer, feminist and civil rights activist. She was passionate about confronting racism, sexism, classism and homophobia. She is best known for her poetry which excelled in emotional expression and targeted the injustices she saw throughout her life. 
In 1980 she co-founded Kitchen Table: Women of Color Press, the first US publisher for women of color. She was also one of the founders of the Women's Coalition of St Croix an organization dedicated to helping women who survived sexual abuse. In the late 1980's she helped build the Sisterhood in Support of Sisters in South Africa to support black woman who were affected by apartheid and other forms of injustice. 
In 1985 Lorde was invited to Cuba along with a group of black women writers, the trip was sponsored by The Black scholar and the Union of Cuban Writers. The group visited Cuban poets and discussed if the revolution had truly changed the status of Lesbians and Gays in Cuba. 
Lorde was instrumental in the Afro-German movement in the 1980s, she used her talent with words to fight intersectional racism and inspire German black women to use their voices too.  
Lisa Power MBE
Lisa Powers is a British sexual health and LGBT rights campaigner. She became Secretary-General of the International Lesbian and Gay Association in 1988 and helped set up the Pink Paper (A UK publication addressing gay and lesbian issues). She co-founded Stonewall (named after the riots in 1969) in 1989 and then became the policy director of the Terrence Higgins Trust. 
In 2020 she worked with Dan Vo and the National Museum Cardiff to create 'Queer Tours' which aimed to uncover hidden LGBTQ+ histories in Cardiff. She is the organizer of Pride History Month at Pride Cymru and chairperson of the HIV Justice Network. 
Sue Sanders
Sue Sanders is an Emeritus Professor of the Harvey Milk Institute and a British LGBT rights activist who specializes in challenging oppression in the public sector. Since 1967 she has been a teacher, tutor and lecturer on women's studies, drama and homophobia in schools and universities. She was a member of the LGBT advisory group to the Metropolitan Police and an independent adviser to the London Criminal Justice Board as well as being a member of the hate crime independent advisory group for the ministry of Justice. She has been a member of the National Union of Teachers LGBT working party and a member of the Southwark anti-homophobic forum. Her vast experience helped her consult the Crown Prosecution Services in producing a national policy on prosecuting homophobic crime effectively. 
In 2000 she became the co-chair of Schools Out, a group working towards the equality of LGBT people in the education system. With help from Schools Out she instituted the first ever UK LGBT History Month in 2004. In 2011 she created The Classroom, a website with over 50 lesson plans free for teachers to use to teach LGBT issues across the curriculum.  
Phyll Opoku – Gyimah (Lady Phyll)
Phyll Opoku-Gyimah also known as Lady Phyll is a co-founder, trustee and executive director of UK Black Pride. She sits on the Trades Union Congress race relations committee and is also a trustee of Stonewall. 
Along with Rikki Beadle-Blair and John R Gordon she is the editor of Sista! A collection of writings by LGBT women of African/Caribbean descent and a connection to the UK. Lady Phyll publicly refused an MBE in 2016 as a protest of LGBT persecution by 'colonial regimes'. She stated 'LGBTQI people are still being persecuted, tortured and even killed because of sodomy laws… that were put in place by British imperialists.'
Charlie Craggs
Charlie Craggs is a British transgender activist and author. She topped the 2016 "New radicals" list in the Observer and was also included in the Rainbow List of the 101 most influential LGBTI people in the UK for The Independent. 
In 2013 she started a project for her final year at London College of Fashion called Nail Transphobia. The project involves offering manicures to people and talking to them about trans issues, Craggs still offers these sessions today. 
In 2018 Craggs began a campaign to include the transgender flag emoji in Unicode which succeeded in 2020.