Lily of the Scally – her life and legacy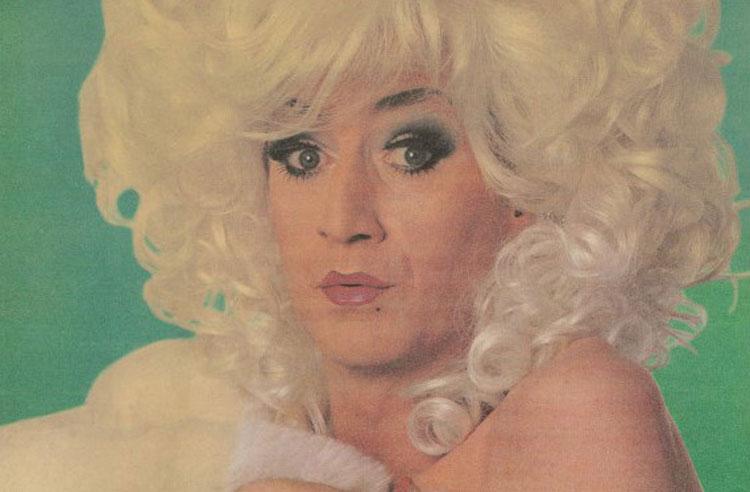 As a child I remember seeing Lily Savage on the television. Growing up in London it was perhaps the first Liverpool accent I heard - it is certainly one of the first I remember anyway.  Twenty years later I was looking through the Museum's collections researching objects as part of the Pride and Prejudice project and I spotted this magazine from 1997, with Lily herself gracing the front cover. This sparked an interest. Hers was such a familiar face but I knew nothing of where she'd come from, what had happened to her, or how her face came to be on the television screens of my childhood and what, if any influence she had had on the LGBT+ community? After much research, the story began to write itself... Lily had been conceived in Butlins, Pwllheli and was born outside The Legs Of Man public house, Lime Street. Her mother had been Hellcat Savage, a champion female wrestler. It had been Hellcat's mother Erica von Savage who had first settled in the Wirral finding work as an actress in the golden age of cinema when Birkenhead had a thriving movie industry. Little is known of Lily's early life but at some point she moved from Merseyside down to London, working in cabaret clubs then working for a while as a "sort of social consultant".
After finding fame on shows like the Big Breakfast, Blankety Blank, and eventually her very own 'The Lily Savage Show', she opened a beauty clinic on the Rue de la South Lamber (South Lambeth Road) in Vauxhall called the 'Flame of Llandudno Skin Rejuvenation Centre' specialising in Ribena and battery acid face peels. Lily is seen here at the height of her fame in 1997 on the cover of APN Magazine, a local gay magazine which is part of the Museum of Liverpool's collection is featured in our LGBT+ online collections page as part of our Pride and Prejudice project. Lily retired for a short time when the excesses of show business got to her and she returned to her native Merseyside, resuming work as a "sort of social consultant" for Big Rita's Agency. Lily soon returned to her life in show business, performing again in pantomimes because she'd missed "the look on children's faces... you know, that look of sheer terror!" Lily's career was mired by run-ins with the law, always maintaining her freedom by wearing zebra-print to trial and stunning the magistrate to let her off. She also lived for a short time as a nun. Lily, now retired, lives in London with her sister Vera and her children Bunty and Jason.
In a career spanning four decades Lily became one of the foremost performers of her time, taking drag to the mainstream hosting prime-time family shows such as Blankety Blank which attracted an audience of more than 9 million viewers. As well as a wonderful media career, another lasting success of Lily's is the legacy of decades of activism, campaigning against Section 28 and for HIV/AIDS awareness. Lily's successes certainly leave a large shadow - and not just because of her huge hair and high heels!