Lily's journey from Liverpool to Canada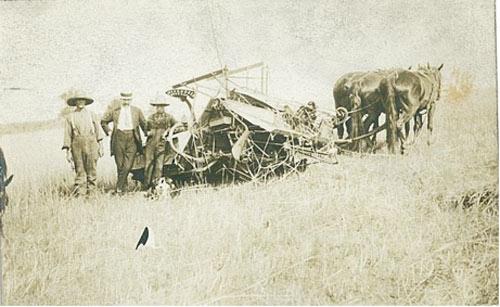 Lily. Courtesy of the Together Trust Young people from the
Together Trust
have been working hard since Christmas to discover more about some of the children from Liverpool who emigrated to Canada between 1872 and 1914. As part of the charity's
Deep Pockets and Dirty Faces project
the groups have been learning about the British Empire and why places like Canada were calling out for help on the farms. The young people have also been looking at the individual stories of children from the Liverpool area, who were emigrated across to Belleville, Ontario. As well as producing artwork around the cases, they have also been creating sound snaps, telling the stories of those who travelled. You will be able to hear these and find out more about some of the Liverpool children on a new web page soon. One of the children they have researched is Lily, pictured here.  Lily was admitted, aged 13, to the Manchester and Salford Boys' and Girls' Refuges and Homes in November 1902 along with her two sisters. Although born in Liverpool, Lily was brought to the home by an NSPCC (National Society for the Prevention of Cruelty to Children) officer, who found the sisters living in dangerous surroundings in Hulme, after the death of their parents. She was admitted to Rosen Hallas in Broughton, an emigration training home for girls.
Canada, 1900s. Courtesy of the Together Trust Six months later, Lily was on the SS Bavarian heading towards Quebec, before travelling onwards to Belleville. All the reports sent back to Manchester say that she worked well and was "happy and contented" with her place. In her last placement she was seen as one of the family rather than a house servant. She often went to visit friends in the next village and attended school and church regularly. The Together Trust has partnered up with Merseyside Maritime Museum in order to learn more about the docks and the ships that children like Lily would have sailed on. The group have already taken part in an Emigration lesson at the Museum and spent time on a restored sailing ship. Performances based around the stories that they discover as part of the project will be shown in both Manchester and Liverpool later this year and we will be featuring some of the stories of children with Liverpool connections on our website. You can read more about the project so far on the
Together Trust's blog
.