Museum Sessions | pizzagirl
Museum Sessions featured artist, pizzagirl, is known for his fresh bedroom pop. Here's what he had to say to some of our quick fire questions.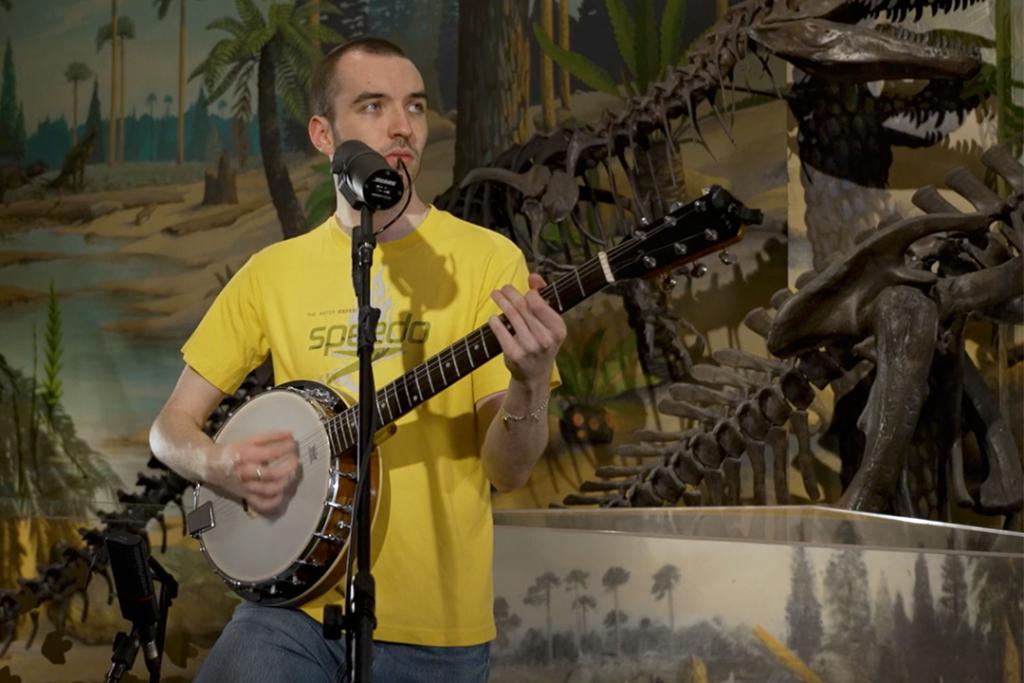 If I wasn't an artist I'd probably be...less stressed. I like the idea that I'd be doing something that is still creative. Making movies is something I've always been interested in, so maybe that!
I do really love films. I've started going the movies a lot because my friend works there and I find it really nice just to have like 90 minutes or whatever where you're not in your own head and can just enjoy something for what it is. I think going to the movies is really good for that. I like pool too, I think I'm alright at it now.
I think the 'Stop Making Sense' film by Talking Heads is one of the best live performances I've seen. If I could go back in time and have a few lukewarm beers in that crowd, I'd be quite happy.
The song 'Under Your Spell' by Desire, is a beautiful break up song to me. It's very honest about feeling good and bad about relationships and I think it works well for the sound of the music around it, a late night walk in the park with this on should get a few tears out.
The Kaz Stockroom is really nice. I've seen a few friends over the years play there and you always seem to bump into someone for better or for worse who you know so it's exciting. It's cosy too so feels easy to get an atmosphere in there.
Doing everything alone lights a big fire under you to try and sort stuff out and be motivated. Albeit sometimes it's difficult, most of the time even. It's only me that can really guide what I'm doing, so it's a welcome pressure I think, to maybe snap out of laziness and be a bit more proactive, sometimes anyway.
It's a very specific feeling when you release a track. It's excitement but I usually feel bittersweet about it, something I've worked on alone for a long time isn't really that alone anymore, so once it's out, it can be someone else's now, which is strange.
"I love that American quiz show 'Jeopardy'...it was a dream come true for me to pretend I was on the show."
My favourite space in National Museums Liverpool is probably the exhibition AI: More than Human which was on around the time I recorded the session. I had a little peak around before it opened. I love that American quiz show 'Jeopardy' and they had like a set made to demonstrate some super computer quiz machine. So it was a dream come true for me to pretend I was on the show. The secret Mona Lisa in Walker Art Gallery is cool too!
'By The Way' is mostly centred around a breakup - maybe some insecurities around that and maybe some fondness too. Funnily enough there's a line about watching Jeopardy, which was funny because right after filming the session I saw the Jeopardy set, maybe it was fate?