National Register of Archives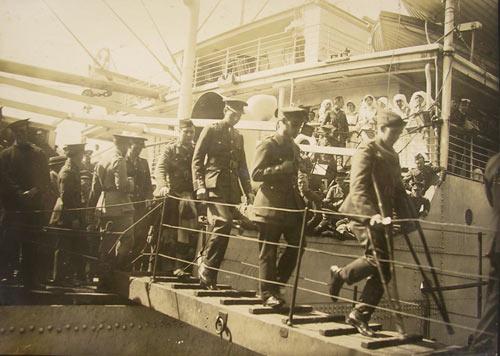 Here at the Archives Centre, I am in the process of preparing our annual return for the NRA, which in the world of UK Archives stands for National Register of Archives.  Every year The National Archives asks archive repositories of all sizes and types across the country to send them a list of the collections they have accepted in the last year.  Significant acquisitions are then added to the NRA which can be searched through its website here.  It's a really useful tool for researchers to find out who's got what.  It's also useful for us, as it protects us from making the archival faux pas of accepting records when another repository already has a collection that they should be added to. The return is quite easy to complete (I'm an archivist, of course I keep good records) and I enjoy being reminded of the interesting documents that people have been kind enough to donate to us, and by extension, to the whole country.
The image in this post is a photograph from the collection of Albert Percy Bishop (D/APB), a ship's purser for Blue Funnel and Donaldson Line, who served on hospital ships during the First World War.  A collection of his seafarer's documents and photographs were donated to us in May 2013 and will be of great interest during the forthcoming commemorations of the First World War.
Lead image:  Photograph of wounded disembarking from a hospital ship during the First World War (Maritime Archives reference D/APB)