The one and only: Lady Seanne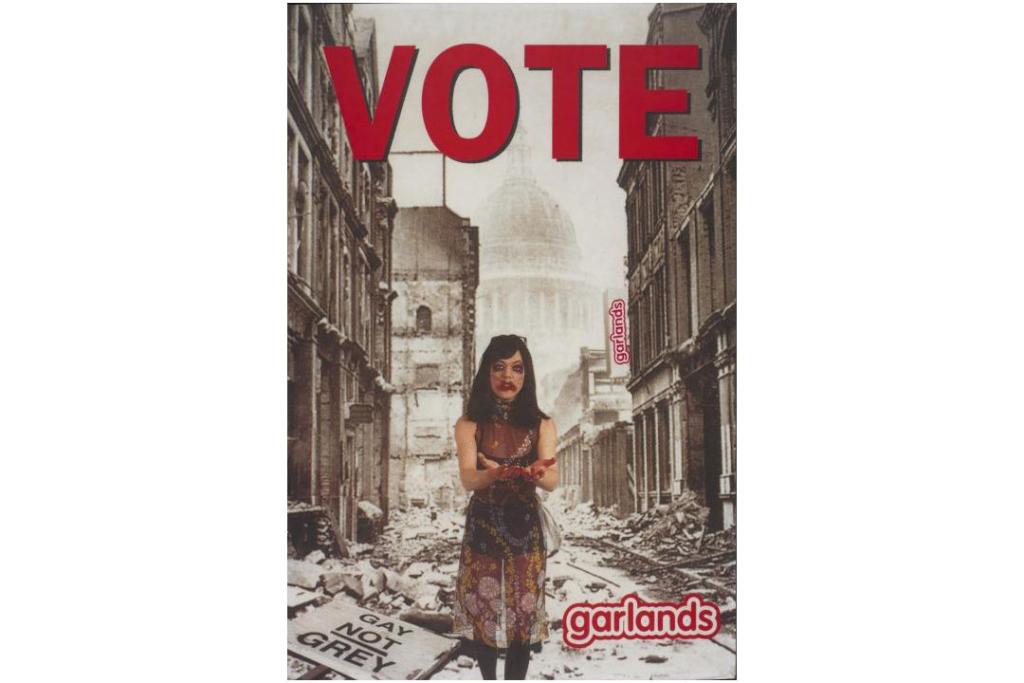 Working in a museum it isn't that often that you see a familiar face pop up from out of the collections, but whilst I was busy doing research for the Pride and Prejudice project I got the feeling I was being watched. The same face peering back at me, a face I knew I recognised but couldn't quite place. Then it hit me, that's Shaun!
I'd met Shaun, better known around Liverpool as Lady Seanne, in 2012 when we were both working on the play, 'Elegies for Angels, Punks and Raging Queens'. Now that I knew Lady Seanne was represented in our collection it gave me the perfect reason to re-connect with Shaun over a drink in The Lisbon, all in the name of research of course!
Shaun told me how he'd first gone out on the gay scene in Liverpool in 1982 wearing drag so that he could get away with going into bars and clubs whilst still underage. In 1988 Shaun debuted in an all-male version of 'Whatever Happened to Baby Jane', Shaun's alter-ego Lady Seanne was born.
Shaun went on to perform at the Edinburgh Fringe Festival in 1990 to rave reviews in Shaun Duggan's play, 'All Lips and Sex' and Andrew Sinister's play, 'Party Games'. Returning from the Fringe, Shaun joined "Liverpool's First Transvestite Band", 'Whole New Dream' who peaked at 498 in the UK Dance Charts. This led to Shaun, as Lady Seanne, working in the Liverpool club, Cream as a 'female' go-go dancer. When Garlands opened in the mid 1990s Lady Seanne promoted and performed at the club.
"Homophobia was still rife from the backlash of the AIDS epidemic and Garlands was the first place everyone could mix. It brought love, respect and harmony to the community" Shaun, speaking in 2016
Whilst still performing in Garlands and nightclubs across the North West, Lady Seanne appeared on Noel Edmond's House Party in 1996 and Emmerdale in 1997. In 1999 Shaun took a break from working in the clubs and began to work freelance as a DJ and entertainer.
In 2011 Shaun was punched and knocked unconscious in a homophobic attack in Liverpool's 'gay quarter' around Stanley Street, suffering a broken jaw. The attacker was never caught. Following the attack Shaun decided to go to college to study music and today can be found entertaining older people in his spare time as well as running a quiz and psychic bingo at The Lisbon and promoting and performing at Superstar Boudoir.
It's good to know that I've got a friend in the Museum of Liverpool's collections.