The Perks of Conserving a Wall Sconce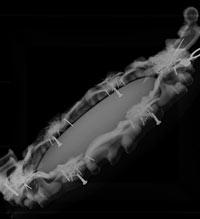 Now that I have completed the first quarter of my ICON and Heritage Lottery Funded internship in Objects Conservation and Public Engagement at the National Conservation Centre, I thought I'd share with you one of my favourite bits so far! 

Last October I started conserving a nineteenth century ceramic Wall Sconce.  "Wall Sconce?"  I hear you cry?  . . . A wall sconce is usually a bracket, or in this case a decorative ceramic plate with candle holders, which would have once been fixed to a wall to provide indoor lighting.  They must have been a very useful item before the invention of the electric light-bulb.  I have to say that when I first saw the Sconce, covered with bright and colourful floral designs, it certainly wasn't to my taste!  But nevertheless my duty of care and curiosity quickly dismissed my initial dislike of the sickly design, and with the help of the Ceramics and Glass Conservator at the National Conservation Centre I began proposing a conservation treatment plan.  The plan was to carefully clean away thick black surface dirt which covered the ceramic surface and also to create a removable plaster fill, to complete a large v-shaped chip which was missing from one of the Sconce's candle holders. 

As well as undertaking the nerve-racking task of removing the grubby sooty substance from the Sconce's incredibly delicate decorations and making wax moulds for the plaster fill, I also had time for a bit of analysis.  I could see just by looking at it, that the Sconce had many different parts that were being held together by nails and screws and so I made it my mission to find out more. 
Using the digital x-ray machine at the National Conservation Centre I was able to investigate further, with fascinating results.  As seen in the image below I think you'll agree that the gaudy wall sconce that I started treating last October, had a few rather more interesting secrets hidden on the inside.
You will be able to see the Wall Sconce on display in the new Museum of Liverpool which opens this Summer.