Peter Banasko – one of the true greats
Peter Banasko was a Liverpool lad who became a world-class boxer and was asked to fight before the Prince of Wales, Prince George and Lord Lonsdale. He later became an incredibly successful coach and manager. However, Peter also grew up during the era of the Colour Bar and this story highlights the prejudices he faced.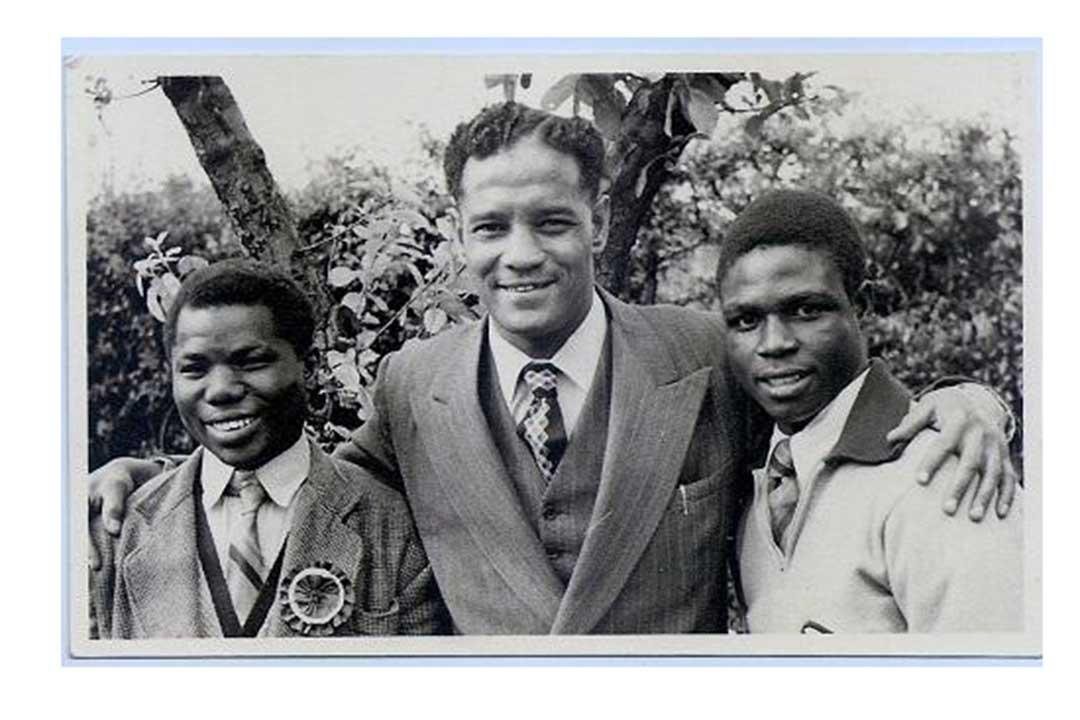 Peter Banasko was born and grew up in Liverpool. He was the only child of a mixed marriage. His father, Isaac Immanuel Banasko came from the Gold Coast, Ghana. His mother Lillian Banasko, nee Doyle, came from Liverpool. He was named in the birthday celebration of 800 people who put Liverpool on the map. (Liverpool Echo 28/08/2007) He attended St. Malachy's School and started his amateur boxing in 1929 at the famous St. Malachy's boxing gym. By the time he was 14 he had participated in over 100 fights. At the age of 13, having over 40 undefeated contests to his credit, he claimed the distinction of being the first Liverpool boxer to bring home to Liverpool a British Title by becoming the schoolboy champion of Great Britain in 1929 and again in 1930.
Peter Banasko. Courtesy of the Banasko family
He was invited to box before the Prince of Wales, Prince George and Lord Lonsdale. At 17 he turned professional under the management of the Liverpool Stadium Promoter, Johnny Best Senior. Some said he was the best of the best but unfortunately for Banasko he fought during the era of the infamous 'Colour Bar' that forbade any non-white fighter from contesting for a national title. Again this vicious prejudice was evidenced in his marriage to Margaret McNerney, a Liverpool girl. A 300 signature petition was actioned to try and stop this marriage; it was unsuccessful.
He was the first black manager/trainer in Liverpool, indeed in the UK. He was a friend of Douglas Collister (United Africa Co.) and also Jack Farnsworth (British West Africa CO). Because of this by the early 1950s Banasko and Liverpool were a household names in Lagos. His reputation as an excellent manager spread to the Gold Coast. According to the boxing purists at that time the black boxers fought in a distinct 'unscientific' style; they failed to master 'the noble art'. However, their performances in the ring soon shattered these stereotypes. Banasko was a contributing factor in this change of opinion.
When opposing boxers where facing the 'Banasko camp' it was not the boxer they feared but Banasko because of his knowledge and expertise. Banasko gained the rank of sergeant with the Royal Berkshire Regiment. His request for a commission was turned down. He was advised he would stand a better chance of a commission if he joined the Indian Army!
Peter Banasko coaching. Courtesy of the Banasko family.
This prejudice came up again when Hogan Kid Bassey won the British Empire Featherweight title. He told Banasko in the dressing room after the fight that he wanted a change of manager. Bassey had been convinced that he would not get any further in his career under a black manager. Banasko, disgusted with this prejudice and gutted by Bassey's disloyalty, parted from the sport he loved. Ian Hargraves in his article in the Liverpool Echo (November 30th 1993) 'Salute to boxing's unsung hero' on his death in November 1993 summed it up completely by stating:
Peter Banasko… a rare talent – one of the true greats' ".