The Politics of Art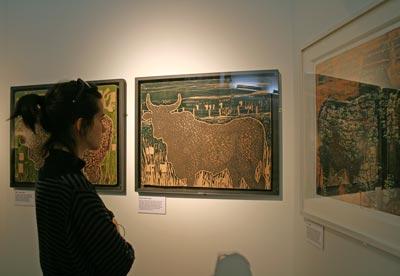 I went to see a small but fascinating display of prints by Kenyan artist Peterson Kamwathi at World Museum Liverpool today.

The prints contain symbols and imagery that explore Kenya's political situation. Each image contains a bull which represents the Kenyan nation in the midst of unrest.

Kamwathi says about his work: "I view myself as a part of my society and as such I'm accountable to the society. Being an artist, this society extends beyond my immediate environment to include the world. In my work I strive to address and document issues that affect and impact my country, my continent and now the planet."
The display officially opens tomorrow (26 June) when there will also be a presentation in the Treasure House Theatre on Peterson's work and Kenya's contemporary art scene by artist and collector Ed Cross at 3pm.