Reflecting, reviewing and responding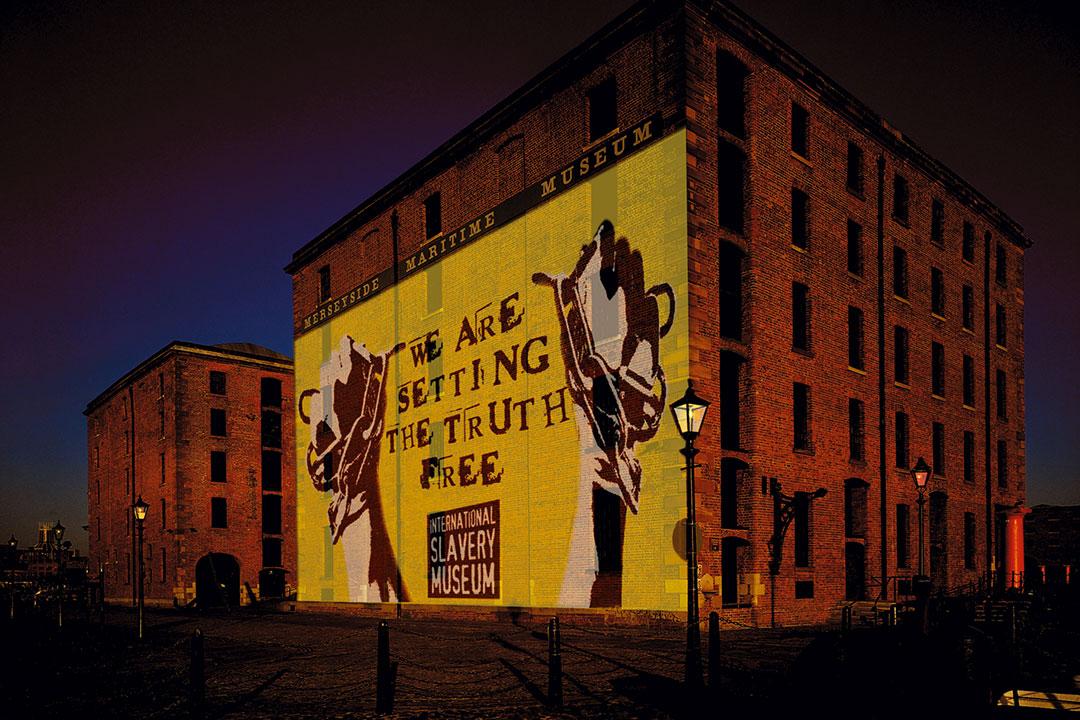 Over the past week, there has continued to be much public debate about the origins of Penny Lane. As an organisation which prides itself on learning and participation, we encourage debate around our collections to bring attention to the bigger issues in society. As part of this, we want to focus our commitment and action on working together towards ending racial inequality and social injustice.

We are also open to change. As historians and storytellers, we believe we have a duty as a museum to review, reflect on and respond to new information when it becomes available. History is not static. Our understanding of the past evolves and changes as more people engage with public history by sharing research to build inclusive narratives.

This response to change is very important in reference to Penny Lane being included in an interactive display of street names within the International Slavery Museum. The display was installed when the museum opened in 2007. We believe that the idea Penny Lane was named after Liverpool-based slave trader James Penny was in the wider public domain during the time of the original Transatlantic Slavery Gallery, opened in 1994 within Merseyside Maritime Museum, well before the conception of the International Slavery Museum.

Alongside my colleague Dr Richard Benjamin, Head of the International Slavery Museum and our team of curators, we had already begun to undertake a review into all the street names on display in the museum - of which Penny Lane is one – taking into account the new sources of information available to us since the museum opened. This was in response to Liverpool City Council's commitment, earlier this year, to introduce plaques and to give an honest account of places connected to the slave trade throughout the city.

Following recent conversations and the public debate, we have decided to expedite this review. After speaking with Liverpool slavery historian Laurence Westgaph, Tony Tibbles, our Emeritus Keeper of Slavery History (also former Director of Merseyside Maritime Museum) and historian and blogger Glen Huntley, we have concluded that the comprehensive research available to us now demonstrates that there is no historical evidence linking Penny Lane to James Penny. We are therefore extending our original review and setting up a participative project to renew our interactive display.

As part of this review, we will work with historians and meet with young people from a Liverpool school (virtually at the current time) so that they are involved in the debate and can discuss how we change our museum display. We need space to develop this project in a collaborative way so that it is meaningful for everyone involved. Following these discussions, we anticipate that our first action will be to replace the Penny Lane street sign with another.

The ongoing and valued support of our Trustee Michelle Charters and Laurence Westgaph, who are both members of our RESPECT group, is essential in guiding our conversations about Liverpool and slavery. This work is part of our wider review of interpretation across all National Museums Liverpool's museums and galleries and accompanying online content. We will continue to speak out about why it is important that people learn about the painful past and understand its impact on people today. Communicating the history of slave traders, including James Penny - whose silver epergne, awarded to him after speaking against the abolition of the slave trade, is in our collection - is one aspect of this work.
 
We will do more...

We will continue to focus on the narrative of Liverpool's role in transatlantic slavery and its legacies, as well as using our energy and platform for promoting racial equality through education. We have exciting plans to expand and transform the International Slavery Museum over the coming years, which will enhance our already unparalleled transatlantic slave trade and contemporary slavery collections.

We will also continue to actively work with anti-racism charities and groups in the Liverpool City Region through our joint RESPECT group. We already work with the Anthony Walker Foundation, Mandela 8, Kuumba Imani Millennium Centre, Writing on the Wall and the Liverpool Black History Research Group among many others. National Museums Liverpool is one of the main founders of the Federation of International Human Rights Museums, supporting the fight for social justice globally.

In response to many requests, we have created a Black Lives Matter resource area on our website to direct our visitors to valuable reading material, organisations and charities in Liverpool and globally.

Liverpool is a city whose wealth and success is rooted at the very centre of the transatlantic slave trade. We cannot hide from this fact, nor should we. It is only right that we, through our work at National Museums Liverpool, should be taking this responsibility on in the present and well into the future.

As a national museum, we have taken on that mission for the past 13 years in the International Slavery Museum, and well before that within Merseyside Maritime Museum through the Transatlantic Slavery Gallery opened by Dr Maya Angelou in 1994. We hope that when we reopen - sometime in the coming months - that people in the UK can put Liverpool on their list of places to visit and take advantage of our museum.

We are not only a national museum, but international, not just by name, but through the collections, stories and people that we seek to represent. We strive to ensure that our messages against social injustice, racism and around the Black Lives Matter movement are loud and clear. We cannot ignore the cries for justice worldwide, we cannot ignore the silences in our collective histories.

At National Museums Liverpool we welcome discussion and debate even when the conversation is uncomfortable. Engaging with public history gives us a strong sense of purpose. Being a safe place to reflect, review and respond is an important role for museums in society.

We remember. We act.