Remembering Nelson Asu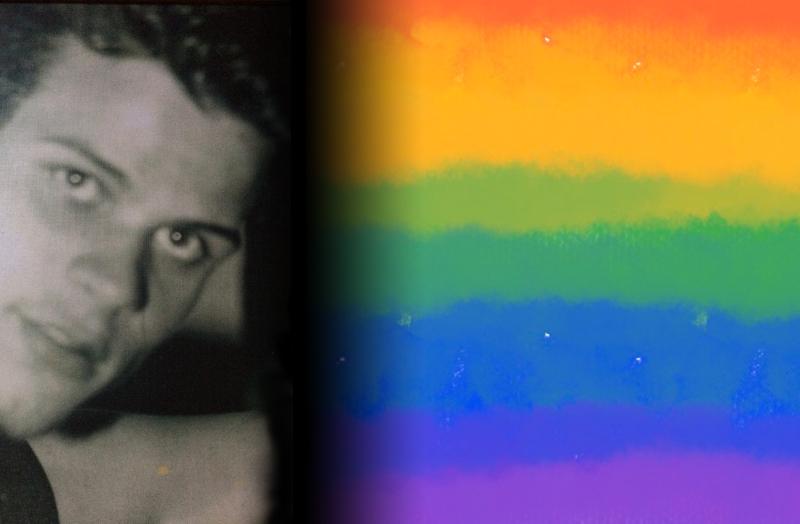 Working on the Pride and Prejudice project I often encountered things that I found familiar, like a bar, or a band. Just as often I discovered stories that I had not heard before, some funny, some shocking, and some heartbreaking. Early on in the project, we uncovered a copy of APN magazine, from January 1997, with Lily Savage on the front cover. Looking through the magazine I found an article, 'Murder hunt in Merseyside', which described the 1996 murder of Nelson Asu. I'd never heard his name before.
Eventually, I found myself in touch with Nelson Asu's sister, Vanessa, and after meeting her I understood that Nelson's story had to be told. Nelson was born in Liverpool in October 1972, the youngest of four siblings, Leon, Jason, Vanessa, and Nelson. They grew up in Toxteth, moving to High Park Street as young children where they enjoyed a normal, happy childhood. Nelson told his sister that he was gay, later coming out to his parents when he was 16. Vanessa remembers, "I used to go out with them, to all the gay bars". Nelson moved to Catharine Street, where he grew sunflowers in his garden. He started a modelling career, going to photo shoots in Manchester and taking part in fashion shows at Garlands nightclub in Liverpool. Nelson was a popular face on the gay scene in Liverpool in the early 1990s, his sister remembers how "he was the life and soul of every party". Nelson's father died in 1995, leaving him devastated, but he focused on keeping his mother's spirits up.
On 21 November 1996, Nelson met two men in the She Club on Victoria Street. The two men pretended to be gay to gain Nelson's trust and around 7.30pm the three of them made their way back to Nelson's flat. At some point in the evening the two men revealed that they were thieves. They threatened Nelson with a knife, pushed him to the ground and tied him up. Finally they placed a red cloth over his face and head and as they prepared to leave his flat they forced him into a trunk with no room to move. Nelson was found on Monday 25 November 1996 when his mother, sister, and sister's then partner gained entry to his flat following information that he had not been seen for days. By the time they found him Nelson had been dead some time, having asphyxiated and choked on his own vomit. The following day the two men who had put Nelson in the trunk were apprehended. Initially denying any involvement, one of the accused later admitted his role in Nelson's death saying, "I noticed the trunk and thought, we'll stick him in here and he won't be able to call the police for a while" (Regina vs. John David Alexand**, Court of Appeal, 04/03/1998). The two men were found guilty of manslaughter and served time in prison. Soon after Nelson's death the nightclub Garlands held a fashion show in his honour , raising £1100 in his memory. Nelson's family were devastated. Though his death was unbelievably tragic, his sister wants him to be remembered as the fun, welcoming, and generous person he was.
"So many people adored him because he had that bubbly personality. He was loved by so many people". - Vanessa, 2016