Re:PRESENT: Episode 1 - Love
In this first episode of the National Museums Liverpool Podcast, Re:PRESENT, Jane Garvey introduces three stories on love each with their own unique link to the museums and Liverpool.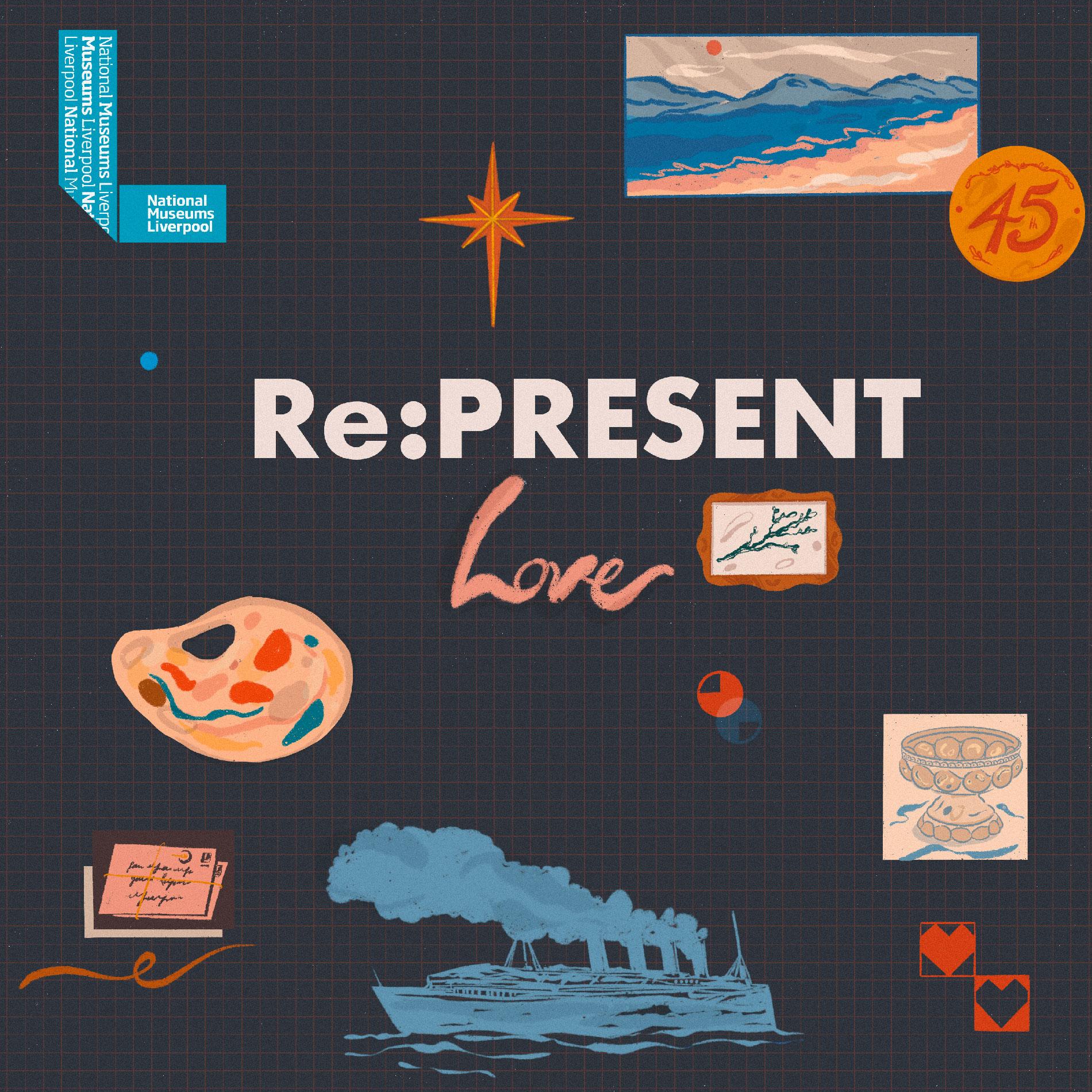 Act One: Hello Sailor! 
Michael Rudder and Dominic Brown both started a life in the Merchant Navy at the age of 17 in 1969. At sea they both found an openness that would have perhaps been a little more difficult to come by at home. 
The pair have featured in both our Hello Sailor! exhibition and Life on Board gallery in the Maritime Museum. 
---

Act Two: The Loves and Loss of Glyn Philpot

Early 20th Century British artist, Glyn Philpot was revered by the aristocracy for his stunning portraiture. But portrait painting was just his job, his passions lay elsewhere.
The jumping off point for this story is the above portrait of the Marchioness of Carisbrooke that hangs in our Lady Lever Gallery. 
References: 
Portrait of Henry Thomas: https://artuk.org/discover/artworks/portrait-of-henry-thomas-a-jamaican-man-188951/view_as/grid/search/keyword:glyn-philpot-henry-thomas/page/1
Portrait of Frank Coombs: https://artuk.org/discover/artworks/frank-coombs-19061941-40217/view_as/grid/search/keyword:glyn-philpot-henry-thomas-frank-coombs--works:frank-coombs-19061941/page/1
Vivian Forbes painting in House of Commons: https://artuk.org/discover/artworks/sir-thomas-more-refusing-to-grant-wolsey-a-subsidy-1523-213861/view_as/grid/search/makers:vivian-forbes-18911937/page/1
Royal Academy secretary, Walter Lamb's Letter to Philpot about the Summer Exhibition: https://chronicle250.com/1933
Henry Thomas's note on grave: https://www.independent.co.uk/arts-entertainment/monday-book-a-charmed-life-tinged-with-pain-1101506.htm
The Loving Cup at Brighton Museum and Gallery: https://brightonmuseums.org.uk/discover/2018/03/19/video-archive-glyn-philpot-display-at-brighton-museum/
---


Act Three: Love abound the Lusitania

The sinking of the Lusitania is one of the most tragic maritime disasters of all time. 1,191 souls that lost their lives, on May 7, 1915 when the German submarine, u20 fired a single torpedo off the coast of Ireland. 
There were countless acts of heroism amongst the sinking including Harold and Alice Smethurst, who found each other in a life boat after Harold had helped several people, including his wife, to board before jumping from the back of the ship and swimming amongst the debris of the Irish sea. 
However, the story we're to focus on here is that of John Henry Hayes, a 5th engineer who lost his life that day. At home in Bootle his wife, Jeanetta, was to give birth to his first child just 20 days after the sinking. Jeanetta was one of the last remaining widows of the Lusitania to draw a pension from Cunard. 
---

If you're writing your own love story and would like a unique wedding venue, consider hiring one of ours: https://www.liverpoolmuseums.org.uk/venue-hire/weddings

Credits
Host: Jane Garvey
Produced by: Daniel O'Connor
Post Production: Onomatopoeia Post Production
Artwork: Saffa Khan
Theme Music: Big Giant Circles