Seven iconic films where diamonds stole the show
Diamonds may be a girl's best friend but they're also quite fond of the big screen. Over the years, audiences have been dazzled by movies that combine compelling stories with the sparkling delights offered by the finest precious stones and glittering diamonds. We've gathered a list of iconic movies that showcase cinema's longstanding fascination with diamonds - from nail-biting heists and tense dramas, to goofy comedies and enduring romance tales. Let's take a look.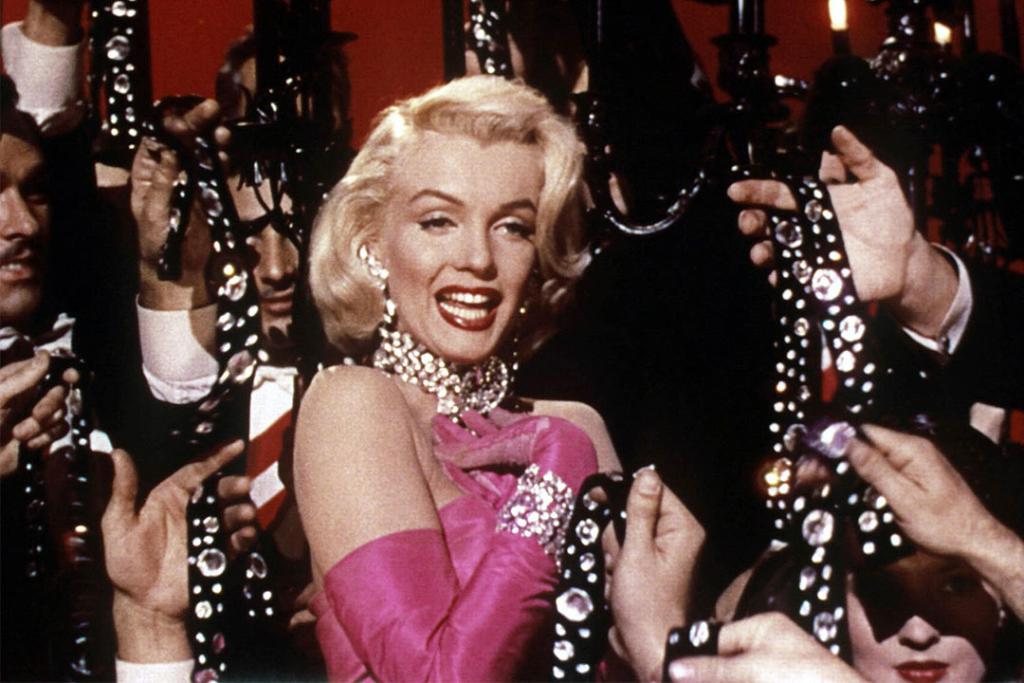 The Pink Panther
Released in 1963, Blake Edwards' The Pink Panther introduced audiences to one of Peter Sellers' most iconic big-screen creations, the bumbling Inspector Jacques Clouseau. For his first adventure we find Sellers' much-loved alter-ego travel to Rome to try and stop an infamous jewel thief from stealing the precious Pink Panther diamond. While the movie's titular gemstone was fictional, pink diamonds do really exist. In fact, only a few years ago in 2013, the world's finest pink diamond sold at auction for a staggering £52 million - with auction house Sotheby's playing the iconic Pink Panther theme tune after the auctioneer's hammer dropped.
Diamonds Are Forever
The seventh big screen James Bond outing and sixth time Sean Connery embodied the sleek spy, 1971's Diamonds Are Forever saw Connery return to the role that he made his own following a brief break during George Lazenbys On Her Majesty's Secret Service in 1969. Here we find 007 faking his way through a new mission where he's forced to impersonate a diamond smuggler to get to the bottom of a nefarious plot. As he sleuths and shoots his way through the film, audiences soon discover that it's his old enemy Blofeld (Charles Gray) that's behind it all; stealing rare diamonds in order to build a dangerous space laser weapon. Baddies, eh? Luckily Blofeld's plan was all fiction - although Australian scientists have since learned how to make lasers powered purely by diamonds in real life.
Ocean's Eight
While its predominately male-fronted prequel trilogy of Ocean's Eleven to Ocean's Thirteen saw the likes of George Clooney, Brad Pitt and Matt Damon bring heist movies back to the height of popularity during the noughties, by the time 2018 arrived it was the ladies' time to shine. Swapping casino cash robberies for something considerably more glitzy, Ocean's Eight saw the Academy Award winning Sandra Bullock gather an ensemble of female con-artists including Cate Blanchett, Anne Hathaway and Mindy Kaling to tackle a jewel heist. A prized $150 million Cartier necklace named the Toussaint is the target for Debbie Ocean (sister of Clooney's late Danny). However as the group's well-laid plans unfurl, we soon discover this notorious jewel thief has an even bigger target in mind - namely some rare royal jewels. 
Uncut Gems
One of the most nail-biting thrillers of recent years, 2018's Uncut Gems took sweaty-palmed tension to all new levels while reminding us what a dramatic powerhouse Adam Sandler can be when he's not busy making us laugh. Directed by sibling duo Josh and Bennie Safdie, Sandler stars as Howard, a New York jeweller and gambling addict whose wreckless addiction to playing the odds is pushed into overdrive when a rare black opal enters his Diamond District store. As Howard's decisions go from bad to worse, we're left on the edge of our seats as his life slowly spirals spectacularly out of control. At the centre of all the chaos is the coveted black opal, the rarest of this type of gemstone behind its more common grey, white and green counterparts.
Titanic
It may be best remembered for its infinitely quotable "king of the world!" moment - and the fact that both Kate and Leo probably could have both fit on that floating door - but there's a shining diamond hiding at the centre of James Cameron's enduring romance Titanic. Released 25 years ago, it introduced us to Jack (Leo DiCaprio) and Rose (Kate Winslet), an unlikely pair from opposite ends of the social spectrum who have their lusty romance cut short when the ship they're sharing hits an iceberg. Driving its story is Rose's fictional Heart of the Ocean diamond necklace, named after its deep blue centrepiece. Despite trying their best to find the gem, the researchers in the movie never quite manage to get their hands on it. Instead they discover a bittersweet tale of romance that unfolds in the midst of the nautical tragedy. 
Gentlemen Prefer Blondes
It may not have a precious stone driving its story but thanks to its iconic star, Gentlemen Prefer Blondes is synonymous with Hollywood glitz and glamour. Directed by Howard Hawks, this 1953 musical comedy delivered Marilyn Monroe's most memorable musical scene. She stars as Lorelei Lee, a showgirl who, together with fellow entertainer Dorothy Shaw (Jane Russell), embarks on a pre-wedding trip to Paris where she's tailed by doting admirers and a private investigator hired by her wealthy fiancé's paranoid father. That's the story - but audiences will likely remember this one best thanks to Monroe's now-iconic song and dance number during Diamonds Are A Girl's Best Friend. Wearing a sleek pink dress and adorned with glittering diamonds and pearls, Monroe's look and the scene itself have since been replicated by the likes of Madonna, Beyoncé, Margot Robbie and Miss Piggy.
Muppets Most Wanted
Speaking of Miss Piggy, in director James Bobin's 2014 caper comedy Muppets Most Wanted, Kermit, Fozzie, Gonzo and co are embroiled in an international jewel heist that takes them all over Europe. It all starts when a notorious criminal genius with a striking resemblance to the muppets' fearless froggy leader sets his sights on stealing the British Crown Jewels. When Kermit is mistaken for the evil Constantine, Piggy, Rizzo and the rest of their felt friends must try to clear his name in an adventure that sees them cross paths with a host of famous faces - from Ricky Gervais, Tina Fey and Tom Hiddleston, to Lady Gaga, James McAvoy and Danny Trejo. Packed full of the gang's signature silly gags and catchy songs, this Muppet sequel even saw Vivienne Westwood create four bespoke outfits for the ever-chic Miss Piggy.

Hollywood comes to Port Sunlight
For some more movie star glamour why not visit Pure Brilliance: The Boodles Story at the Lady Lever Art Gallery until 5 March 2023. The exhibition features a dazzling array of diamonds, including a rather special necklace that has appeared in a Hollywood blockbuster film.
Lead image: Marilyn Monroe in Gentlemen Prefer Blondes, 1953, 20th Century Fox. Courtesy of Allstar Picture Library Limited / Alamy Stock Photo