A sign of great hospitality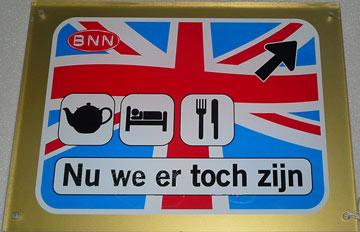 This year's Biennial theme - Hospitality and the Unexpected Guest - made me think of this great object in the Museum of Liverpool's collection. It is a plaque awarded to the City of Liverpool by Dutch reality TV programme 'Nu we er toch zijn'.
A film crew from the show travelled around the country to determine how hospitable certain cities were. They would knock on stranger's doors and ask if they could stay the night! Liverpool, of course, was one of the few cities to receive the gold award. The programme showed some great Liverpool characters and proved what a friendly and hospitable city we are.