SOS – Why the need to support our seafarers has never been greater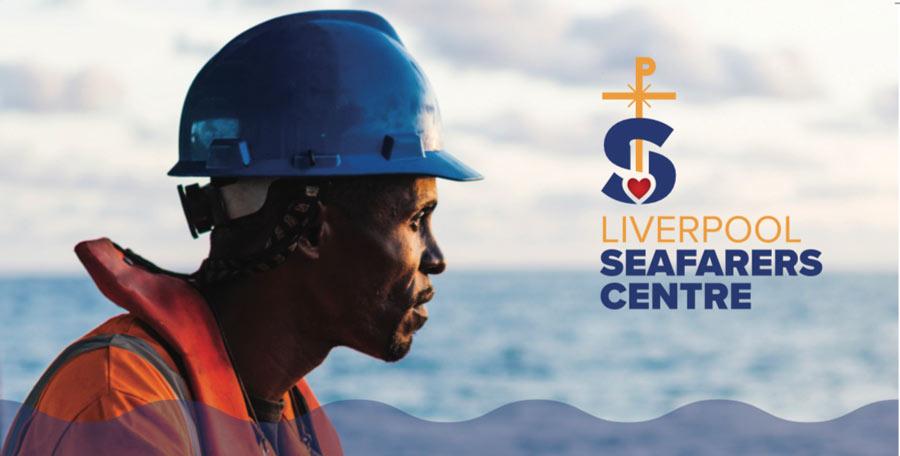 The Port of Liverpool handles more than 32 million tonnes of goods each year. And while many industries around the world have shut down in response to the COVID-19 crisis, vessels from around the world continue to arrive in Merseyside, helping to keep our country supplied with essential items such as food and medicines. In March 2020 the container ship MSC Federica docked at The Port of Liverpool's deepwater container terminal and exchanged 5,452 TEUs (Twenty foot Equivalent Units, based on the standard sized metal boxes used for cargo on container ships) – the highest number seen from a single vessel in Liverpool since the Liverpool2 terminal opened in 2016.
While merchant vessels continue to arrive, the crisis has impacted cruise ship visits to Liverpool as a result of the sector's decision to suspend operations. It is hoped that normal operations will resume soon dependent on UK and US public health advice, although I am personally doubtful whether any cruise vessels will call at the city this season.
Around 95 per cent of Britain's imports and exports are moved by sea, and it is imperative that this flow of goods continues. According to the International Chamber of Shipping, an estimated 1,647,500 seafarers serve on internationally trading merchant ships, of which 774,000 are officers and 873,500 are ratings. It is vital we support these men and women who work tirelessly on the front line. For vessel-bound seafarers who find themselves far from home and separated from loved ones, the pressure is particularly acute. In these uncertain times, the role of Liverpool Seafarers Centre (LSC) in providing practical and emotional support is more important than ever.
LSC's roots date back to the mid-19th century. Today we are a partnership between Apostleship of the Sea (Liverpool) and The Mersey Mission to Seafarers, offering support to the 50,000 seafarers who pass through The Port of Liverpool each year. The very nature of their work means they typically spend six to nine months at sea, apart from their families. They are at the mercy of the elements and the increasing risk of pirate attack. And when they do reach port, thousands of miles from home, they may have no guaranteed ticket home. Through our centres in Crosby and Eastham we offer them welfare services, advice, practical help, care and friendship, as well as communication, transport, recreation, and financial aid when necessary.
The impact of COVID-19
The COVID-19 pandemic has put ships' crews under enormous strain and made our ability to deliver support services much harder. Seafarers normally use our centres as places to relax away from their working environment, but we were forced to temporarily close them on 20 March following government advice. All vessels are on lockdown with no shore leave permitted, and our volunteers have been stood down for the time being in order to comply with the UK government's social distancing rules. However, LSC continues to provide a lifeline to crew, acting as the link between their ships and the outside world. We are offering practical support, such as shopping for essentials like food, clothes and toiletries on their behalf, and providing pastoral care to support their mental health.
Travel and quarantine restrictions imposed because of the COVID-19 pandemic mean many seafarers are unable to return home when their contracts end. They have found themselves thousands of miles from home without a clear idea of how they will get back to their families. LSC is supporting crew through this period of hardship, listening to their concerns and discussing the practicalities of the situation. We have also raised the issue with organisations including the International Maritime Organisation, International Labour Organization, World Health Organisation and the UK Government.
The UK government has said it does not intend to completely relax any of the lockdown measures now in place until it is confident that changes can be safely made, and there are suggestions that social distancing in some form could well become the norm. The impact of these measures on the welfare of professional seafarers and marine personnel is already significant and will only increase as time goes on. Shipping is an essential service, and seafarers form part of the silent, invisible army that our country could not function without. Their sacrifice and hardships must not be forgotten during this crisis, and their welfare must be prioritised.
Supporting our seafarers
Social distancing may be keeping everyone physically apart, but there is comfort to be found in the way people have come together in recent weeks to support the most vulnerable – friends, neighbours, strangers. From standing on doorsteps each Thursday night to clap for NHS staff, carers and key workers such as seafarers, to dropping off shopping for those self-isolating, this terrible crisis has shone a light on the love and kindness that exists within all our communities.
Liverpool Seafarers Centre is dedicated to helping seafarers unable to leave their ships during the coronavirus crisis. We offer a lifeline for seafarers, including:
A shopping service for food and essentials
Access to WiFi, SIM cards and top ups
Access to confectionery and toiletries
Access to religious support and communion
Our message to seafarers is:
"We know this is a particularly distressing and unsettling time for many of you and we are still very much here for you even if we can't be with you physically. You are not alone."
You can find out more about our work and how you too can get involved by visiting the Liverpool Seafarers Centre website.
Liverpool Seafarers Centre (LSC) background
LSC's roots date back to the 19th century and is a partnership between the Catholic Apostleship of the Sea (Liverpool) and the Anglican Mersey Mission to Seafarers.
LSC is funded by donations from the churches, we well as general donations and a new port levy on shipping lines.
LSC provides support to 50,000 seafarers passing through Liverpool each year and is headquartered at Colonsay House in Crosby and opened a new centre in Eastham on Wirral opened in 2017.
LSC centres provide 'a lifeline' to seafarers, offering a safe and secure place to rest and also receive practical and emotional support.
With 95 per cent of British imports and exports transported by sea the UK is dependent on seafarers.
Corporate supporters of LSC include: Essar's Stanlow oil refinery in Ellesmere Port, Peel Ports, the Merchant Navy Welfare Board, the Mersey River Pilots, Mersey Maritime, the Voluntary Aid Club and The Phoebe Wortley Charitable Trust.