A strong partnership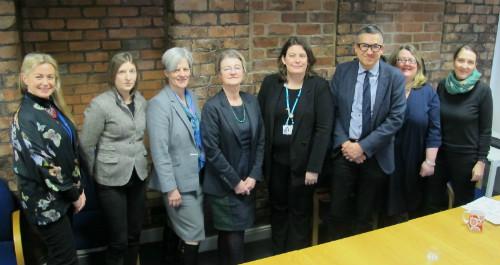 Prof Dame Janet Beer, University of Liverpool, and Laura Pye, NML Director Here is a post from our Policy and International Relations Officer, Francoise McClafferty: "National Museums Liverpool and the
University of Liverpool
have been collaborating on a vast range of topics for many years, including, joint research, teaching provision for students, placements and projects, access to our diverse collections, loans and joint public events. "We are delighted to announce that we have now taken our relationship a step further and forged a formal commitment that articulates our shared ambitions in the city, nationally and internationally. A Memorandum of Understanding between both institutions has been signed and a plan of action for joint activity is underway. "The University of Liverpool's educational offer and world-leading research are recognised globally as distinctively collaborative; while it's relationships with the culture and creative sector are of huge value to building capacity and advancing knowledge.
Representatives of our joint steering group "Here at National Museums Liverpool, we strive to be an organisation that people want to work with and strong partnerships contribute to our efforts to continuing to create meaningful impact in the region and worldwide not only in areas of culture and heritage, but also education, social justice and health and wellbeing. "We will continue on existing joint ventures such as the
Centre for the Study of International Slavery
and sharing expertise across many disciplines and explore new opportunities with an emphasis on heritage and positive impact."