Sweet or slavery?
With home baking having been so popular during lockdown, we took a closer look at the supply chain for some key ingredients.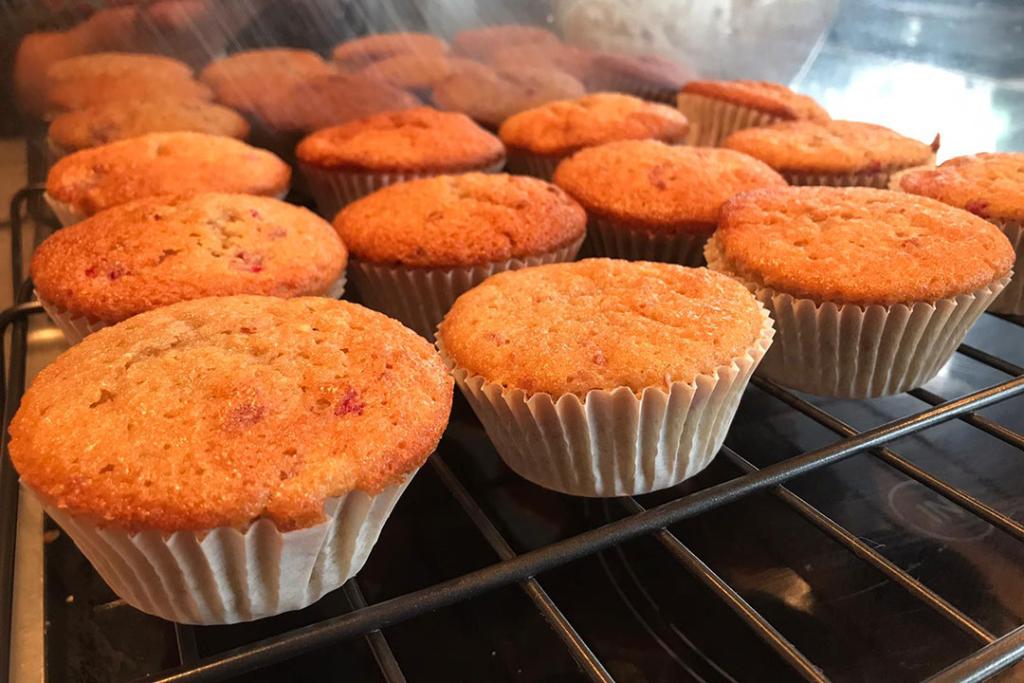 Baking is a fun activity for combating boredom and reducing stress, plus it's a good family activity where everyone can learn together. As the lockdown began, many baking ingredients were in high demand leading to shortages in many shops across the country. 
As some of the population were afforded the time to slow down, perhaps it also provided an opportunity to reflect on how sought-after baking ingredients move along the supply chain to allow us to bake some amazing creations as pictured.
Looking beyond our own bubble of lockdown and isolation, we could open our eyes to how others are paying the ultimate price at the start of the supply chain with their exposure to coronavirus and experience of modern slavery forced labour practices.
The following examples show how contemporary forms of slavery and baking ingredients are closely related.
Sugar
Sugar is produced from two raw materials: sugarcane and sugar beets. The sugar industry is one of the largest agricultural commodities in the world, with more than half of the sugar harvested by hand. It is then turned into raw sugar in mills and processed in sugar refineries before reaching the shop shelves. The sugar industry has a long history of using slavery - forced labour practices and exploitative working conditions are still occurring to this day. 
With the increase in home baking during lockdown, the sugar supply chain was working round the clock to meet demand. This increase in demand can encourage modern slavery forced labour practices to keep sugar prices competitive and put workers at risk of contracting COVID-19. 
Sugarcane workers can face hazardous working conditions, long hours and low wages. Sugar harvesters can spend up to 14 hours a day, in the sun, cutting the sugarcanes with machetes - injuries are common and usually do not receive medical care for treatment.
Recruitment agencies may also deceive workers about the working conditions, subject them to large recruitment fees and deduct money from their low wages for the poor housing conditions they are required to stay in during the harvest work. Living in overcrowded and unsanitary sugar plantation accommodation adds the additional risk of contracting the virus as social distancing is near impossible.  
Find out more: 
Cocoa
These chocolatey baked goods created during the lockdown look like they are full of cocoa - let's spare a moment to reflect on whether this chocolate is #SweetOrSlavery? 
Even during a global pandemic, the cocoa trade is big business as the industry is worth more than £4 billion a year. The UK consume more chocolate per person than any other European country, but the supply chains feeding into the cocoa market are complex and shadowy. When we look closer at how this cocoa may have travelled from farm to plate, we can see modern slavery practices in the supply chain.
More than 70% of the world's cocoa supply comes from West African countries like Ghana and the Ivory coast. Many children and adults are enslaved on the cocoa plantations for harvesting - in 2015, 2.26million children were estimated to be working on cocoa farms in these two big source countries.
Some of these children have been trafficked from poor neighbouring countries like Mali or Burkina Faso. Others have been sold by their families. Many adults are deceived by traffickers about wonderful job opportunities harvesting cocoa, when in reality the average male cocoa farmer earns 75p a day, with women earning even less at 23p a day. 
Harvesting cocoa means many workers are using dangerous tools, are exposed to harmful pesticides on the plants and work for long hours in the heat of the sun to earn an average of less than $2 a day, an income below the poverty line. Child labourers are subjected to long working hours from sunrise to nightfall and have disclosed receiving beatings for working too slowly or for trying to escape the cocoa plantations. 
While lots of promising efforts have been made to eradicate modern slavery in cocoa supply chains with the fair-trade movements, it remains a long-term challenge. 
Find out more:
Fruit
The variety of fruit in baking is amazing and it surely is a fun way of getting in one of your 5 a day! But maybe we should stop to take a step back and consider the connections we still have across the globe in the fruit supply chains. 
With the increasing demand for UK-grown food, with 17% of the fruit market grown in the UK and counting, businesses are recruiting seasonal migrant workers in the fruit picking season, of which over 70% are from Eastern Europe. As international travel practically came to a standstill due to the coronavirus pandemic, the UK saw calls for British people to take on fruit picking jobs. However, the uptake was poor, and many Romanian workers were flown into the UK in order to fulfill the job roles. 
Whilst it is not the case all of the time, it is known that some seasonal workers can be subject to modern slavery experiences. Seasonal fruit pickers are often accommodated in poor housing that is overcrowded and unsanitary. Many are also charged recruitment fees, are paid low wages and work long hours.  In 2010, a Scottish fruit farm exploited Polish students in strawberry picking roles. They were made to work 11-hour days, earning £1-£5 an hour and live in appalling conditions with 200 other workers in cramped metal cabins with no running water. 
Workers who are currently being exploited in the fruit picking industry are at an increased risk of exposure to coronavirus. If they are in cramped, unsanitary accommodation with people they have not met before, with no running water, social distancing and regular handwashing as outlined in government guidelines are incredibly difficult to meet. 
Find out more:
Coffee
Coffee is a popular drink and baking ingredient - ideal for those virtual socially distanced coffee mornings. In the short-term, it became apparent that out-of-home coffee consumption had significantly decreased during lockdown with the closure of cafes, coffee shops and restaurants. On the other hand, supermarket sales of coffee increased.
Coffee farms are typically in poor and rural communities where the coffee industry is their primary source of income. As the price for coffee fluctuates in the global market, farmers are faced with the difficulty to cover costs of production, which can encourage modern slavery practices of forced labour, exploitative and dangerous working conditions. 
Coffee is grown almost exclusively in the Global South and to feed the world's 2 billion cup a day coffee habit, over 25 million smallholder farmers produce 80% of the world's coffee. Production is a lengthy process: it takes 3-4 years for coffee cherries, in which beans are found, to grow, followed by the annual harvest, and the weeks-long sun dry to produce the desired coffee bean. 
Many people are forced to work in intense heat, for excessively long hours, with no protective equipment from harmful pesticides used on the plants, and poor living conditions on the coffee plantations that can be overcrowded, unsanitary, and lack water and electricity, all for a small income, typically 1—10% of the coffee retail price. In some cases, the pay is also dependent on the worker meeting a labour quota, a single picker may have to harvest up to 90kg of coffee cherries a day. To meet quotas like this, it is known that exploited workers may bring their children along to help, contributing to child labour in the industry. Children as young as 6 are forced to work long hours, are exposed to dangerous tools, levels of sun exposure, injury and poisoning from chemicals.
Increasingly, international efforts have been made to eradicate modern slavery forced labour practices in the coffee supply chain. It is widely advocated that coffee consumers should be paying a fair price to ensure everyone in the supply chain has a sustainable livelihood, not just those at the top of the supply chain. The fair-trade movement aims to improve labour standards through practical interventions and policy reform, but as we still see modern slavery practices in the supply chain today, more must be done. 
Find out more:

This article was originally published in May 2020, updated Oct 2021.