Through My Eyes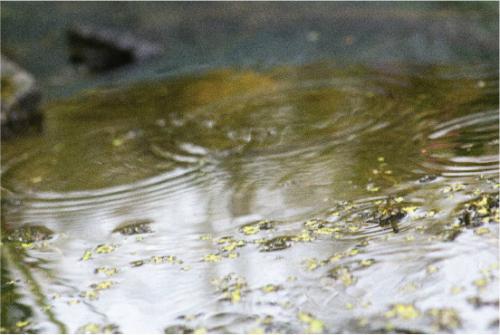 Photograph by Charleigh
As one of the education managers at Seized! The National Border Force Museum I have the privilege of working with lots of different people of all ages in a number of different ways, including staff, visitors, school groups and families. It can be hectic at times but certainly the variety keeps me interested and the energy and enthusiasm of the groups I work with spurs me on to share that interest and enthusiasm with our visitors.
Recently, myself and the Seized! education team have been partnered with Sandfield Park school as part of a Curious Minds initiative called SLiCE (Specialist Leaders in Cultural Education). We have been investigating the inclusion agenda and we are currently busy getting ready to display a series of fantastic photographic images for an exhibition called Through My Eyes.
The photos have been taken by a number of students from Sandfield Park, Alder Centre for Education, Dewi Jones Unit and the dialysis unit at Alder Hey Hospital. These students, some of whom are facing huge personal challenges, have been working with a freelance photographer at the Maritime Museum and in their education settings to produce work that represents them and the way that they see the world. Leila Romaya of Stray Cat Media has led several workshops with the students and encouraged them to consider composition, placing, focus and experimentation when taking their shots.
Ben Schwartz, one of the students taking part in the project, explains his involvement: "Our class went to the photography club and were taking lovely photos of nature in the gardens at Sandfield Park School and in the Albert Dock. We had two groups involved and were working with our teacher called Leila. She helped us learn the basics of photography and shots with angles. We then went on location around the Albert dock and she gave us lots of freedom to look around and take shots of things we found interesting.
Ben's photograph
On our second session we looked through the images we had shot and chose the ones we were most proud of. We couldn't believe how good some of them were. Then a couple of weeks later we worked with someone called James Taylor/Lyons. He helped us to make backing music for the slideshow of the photos. It was a really fun session because we learnt how to make a track to go with our photographs.
In the end they will all look amazing when we show them to the public at the Dr Martin Luther King Jr building at the Albert Dock in Liverpool. I feel very proud of what I have made", Ben Schwartz, Alder Centre for Education I have yet to see the finished selected images but I can't wait, and have been so impressed at how the students have engaged in this process and hope that our visitors will be similarly impressed when they visit the exhibition.