Titanic days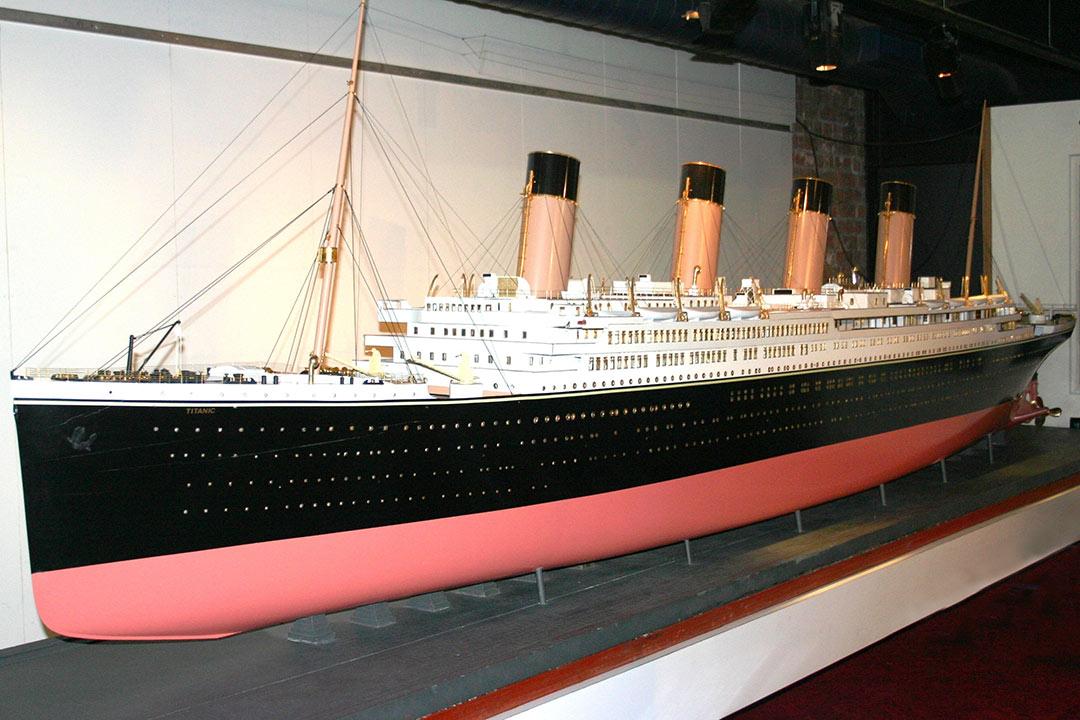 I think the best film about the Titanic disaster is 'A Night to Remember' which I first saw in a Liverpool cinema shortly after its release in 1958.
It depicts the ship's baker, Charles Joughin, who drinks a lot of whisky to help him survive in the icy sea. My aunt revealed that he had lived near her in Grasmere Street, Liverpool, but left his family and went to live in America after the disaster.
When the film was made survivors were still around and some advised the film makers including the Titanic's fourth officer Joseph Boxhall.
The original 20 ft builder's model of the Titanic, now on display at Merseyside Maritime Museum, was used by the film's researchers.
This stunning unique model (pictured) originally depicted both Titanic and her sister Olympic and was used to advertise the great White Star ships. It was built at the Harland and Wolff shipyard in Belfast where the liners were also constructed.
After the loss of Titanic on 15 April 1912 the model was altered to represent Britannic, the third ship of the class, which became a hospital ship and was sunk during the First World War. The rearrangement of the windows on the upper decks was the most important change. In the 1920s the model was altered again to represent the refitted Olympic.
It was later put on display in Blackpool before being given to Liverpool museums in 1951 and in the early 1980s was restored and displayed in the Merseyside Maritime Museum as Titanic.
Second Officer Charles Lightoller (played by Kenneth More in the film), the most senior officer to survive, gives an interesting description of Titanic's Captain Edward Smith in his 1935 autobiography Titanic and Other Ships.
Lightoller served with him on different ships over many years. Smith was known affectionately as EJ and was quite a character in the shipping world. The tall bearded captain, despite his appearance, had a pleasant quiet voice. Lightoller recalled:
"A voice he rarely raised above a conversational tone – not to say he couldn't. In fact, I have often heard him bark an order that made a man come to himself with a bump. He was a great favourite, and a man any officer would give his ears to sail under."
Image courtesy of the Liverpool Daily Post & Echo.