Together we can tackle hate crime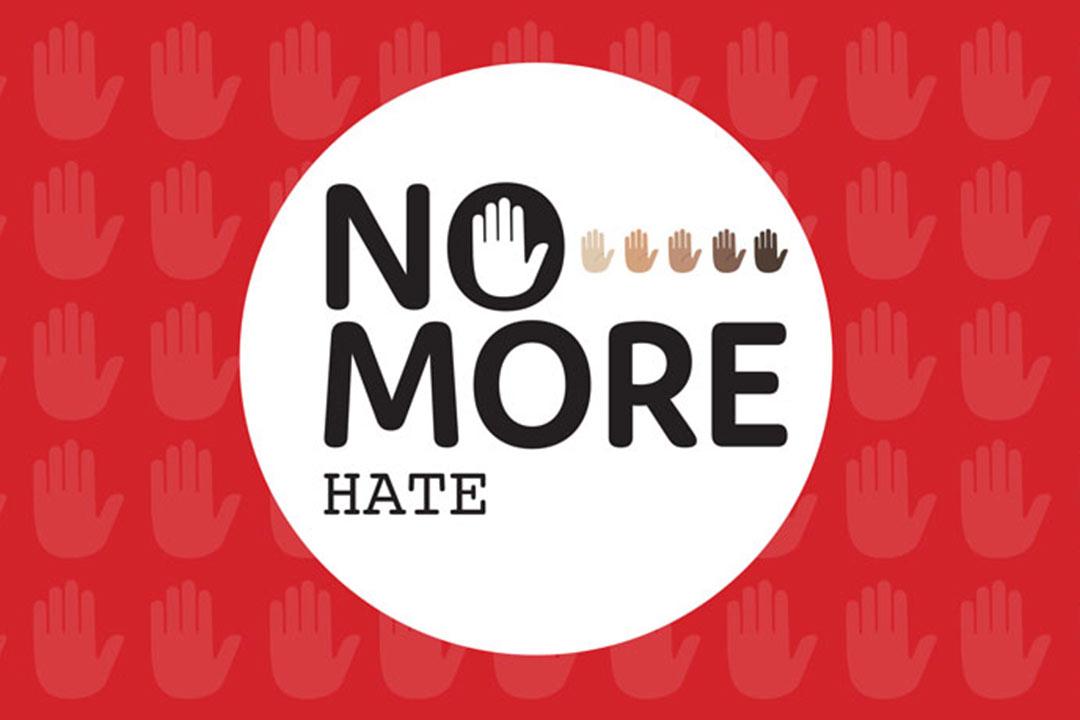 Between 2018 and 2019, 103,379 hate crimes were recorded by the UK Government and police in England and Wales alone. This continues the upward trend shown in recent years, in which cases of hate crime recorded nationally by police have more than doubled. Just last year, a lesbian couple were attacked on a London bus by a group of teenage boys reportedly aged between 15 and 18. Showing hatred towards minority groups in society is still prevalent even in certain sections of the younger generation in a city celebrated by many for its diversity and tolerance. While not all instances of reported hate crime are so severe, discriminatory and threatening language can often be equally damaging and long-lasting in terms of the effect it has on an individual. 
From my own experience as a young LGBT+ person, I often think of myself as quite fortunate in comparison to many who still feel unable to accept their sexuality due to fear of discrimination from within their own homes. This was not the case for me. My family have always been incredibly supportive, encouraging me to be authentic and true to myself. However, this doesn't mean things have been easy. Sometimes, even for those like myself in the LGBT+ community, who are given nothing but love and approval from those closest to us, nothing can prevent the feelings of self-doubt that come with being part of any form of minority group. Constantly second-guessing your actions and how strangers and people outside of your immediate circle will react to your identity. Feeling self-conscious about everything from your voice to your walk to the way you dress. Having to take a different route home when you notice a gang standing in your usual path, in order to avoid potential homophobic taunts or intimidation. These are just a few examples of how, despite the progress we have made in terms of law and the rights we now possess, the LGBT+ community and minorities generally continue to be collectively affected by rising levels of hate crime as it informs us of the possibility that we may not be safe on our own streets. 
A 2017 survey commissioned by the former Minister for Women and Equalities, Penny Mordaunt, found that two-thirds of LGBT+ people feared holding their partner's hand in public. The same study found that 40% of respondents had experienced hate incidents, with a quarter concealing their sexuality from family members. The fact that many in 21st century Britain feel unable to express love for their partner in public through such a simple gesture which may be taken for granted by heterosexual couples demonstrates that more needs to be done to tackle hate crime.
Time to stand together
As a white person, I may not understand the lived experiences or struggles of people who face prejudice due to the colour of their skin or religion first-hand. However, I think now it's time for all marginalised groups and our allies to stand together and amplify each other's voices with the hope that we can finally create a society in which everybody, regardless of who they are, can walk down the street without feeling their very presence attracts abuse. Hate crime should not be seen as an inevitability for people who are not deemed 'the norm'. Bigotry needs to be called out for exactly what it is, and it can never be excused or treated like a problem that is impossible to deal with. Perhaps for some hate crime figures mean nothing more than numbers on a sheet of paper, but what they represent are people's lives. So, if we want a better society, in which our streets are safer and more welcoming to those who don't currently feel brave enough to walk on them, we have to stand up for them. It is the responsibility of all of us to fight for them and fight against injustice whenever we are confronted by it. 

Knowsley Council says 'No More' to hate crime and has recently launched the latest phase of its plans to tackle such incidents in the borough. You can read more about Knowsley's Hate Crime action plan on their website.