Treasure acquired for the region!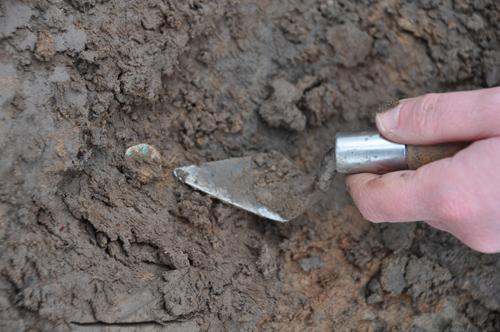 Brooches from the Knutsford Hoard Great news! The Museum of Liverpool and
Congleton Museum
have received £65,400 from the Heritage Lottery Fund for an exciting project that will help to acquire two locally-discovered hoards of Roman treasure. The Hoards of Cheshire project will enable us to acquire the Knutsford and Malpas hoards for the region, and create a small exhibition around them, which will tour. Work on the exhibition will begin when the
Young Archaeologists Club
participate in workshops at the Museum of Liverpool on 29 and 30 July - their ideas for interpretation and display will be used to inform the exhibition and provide online content.
Knutsford Hoard finder Alan Bates and Finds Liaison Officer Vanessa Oakden The hoards of Roman treasure were both found by metal detectorists and reported to archaeologists through the
Portable Antiquities Scheme
. The detectorists worked with archaeologists to carefully excavate the finds, and record the exact locations of individual objects. The
Malpas Hoard
includes Iron Age and early Roman coins; and the
Knutsford Hoard
includes Roman jewellery, dating to the second century AD, and 103 coins. The Museum of Liverpool hosts the Portable Antiquities Scheme Finds Liaison Officer for Merseyside, Cheshire and Greater Manchester,
Vanessa Oakden
. The scheme is funded by the British Museum. The hoard was declared Treasure by the local coroner following an inquest.  The items have been cleaned and catalogued at the British Museum, and have now returned to the North West for display.
Roman coin being excavated on site at Knutsford