Turkey leftovers
While many of us will be raiding the fridge for the remains of Christmas dinner on Boxing Day, Chris Moseley, head of ship and historic models conservation at National Museums Liverpool, has a very creative suggestion for what to do with some of it.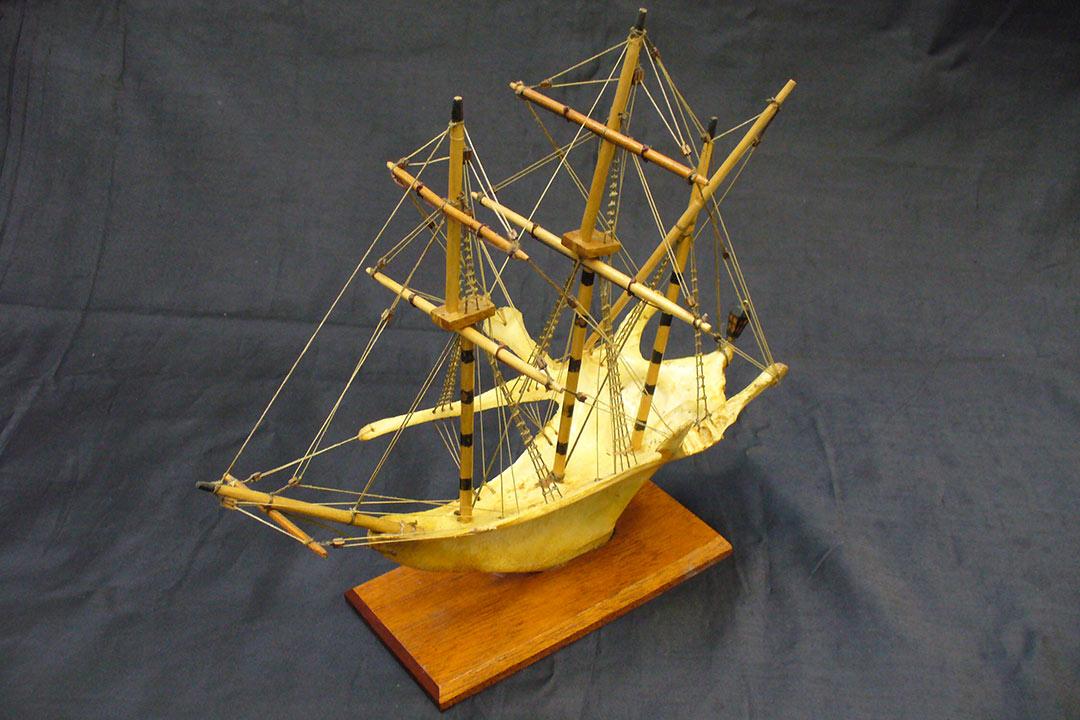 At Christmas we all wonder what to do with the turkey leftovers - turkey sandwiches, curried turkey or turkey ship model?
This novelty model, which was made in 1982 by John Foran, a retired Lieutenant, uses a turkey breast bone for the hull. Looking like a ghost ship from 'Pirates of the Caribbean' it is nicely rigged, complete with ratlines and blocks, but without sails. I particularly like the large lantern at the stern.
There is a long tradition of sailors making models from animal and whale bones, these were bartered in ports around the world. This is one of the more unusual models in the collection of Merseyside Maritime Museum. 
 Turkey breast bone model. Accession number 1982.966