Victorian Interior Design - Get the look
Whether you're lucky enough to have a Victorian home, or just love the style, interiors influencer Lianne Monaghan shows us how to bring key Victorian features into our modern pads.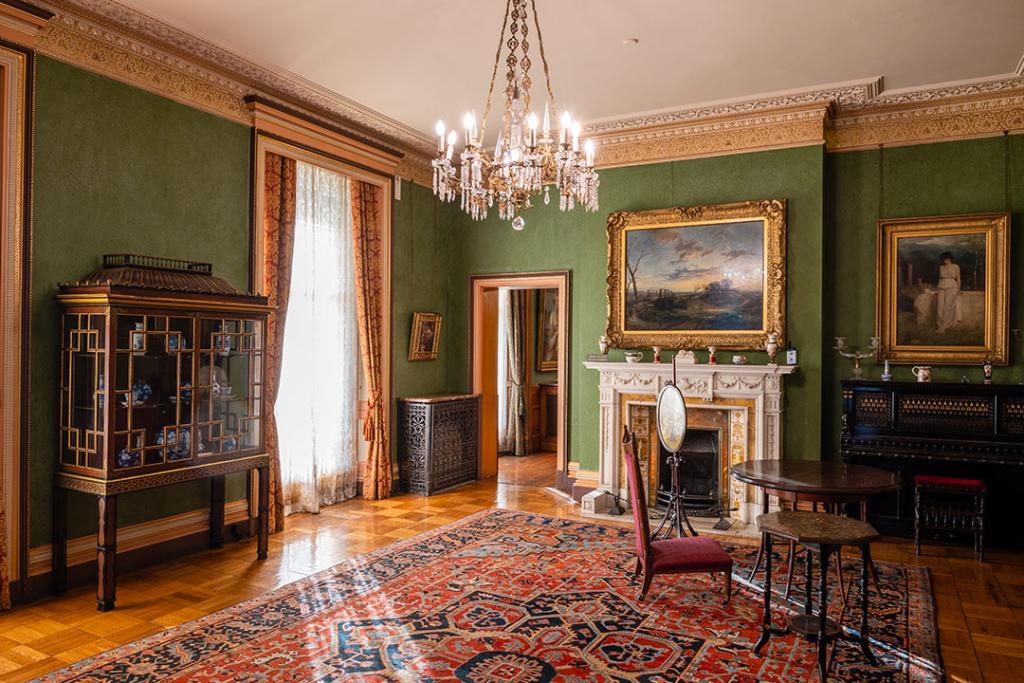 Liverpool has an abundance of period properties and I'm lucky enough to live in a late-Victorian terraced house in South Liverpool, just a stone's throw from Sudley House. 
The real joy of being the custodian of a home with a history is finding ways to adapt the influences from the past and give them a contemporary edge. Here's my five favourite Victorian style aspects and how you can get the look to fit your own lifestyle and taste.
 

A grand entrance
Sudley House has this beautifully intricate mosaic to welcome you before the entrance hall. We recreated this classic Victorian style on our front path using modern reproduction tiles that didn't break the bank. It might be modest in scale, but the monochrome pattern feels classic and brings a smile to our faces (and feet!) every time we walk up to our front door.
Fabulous fireplaces
Whatever era your home is from, you can add a nod to the Aesthetic movement with maximalist mantel décor. Sudley House has nine fireplaces, each with their own story and individual design, and mine is no different with an oversized photo of our wedding day above. Candles, ceramics and dried foliage add interest to this focal point, while bell jars and cloches display my most precious collectibles and give the mantel a vintage twist. 
Impressive art
Sudley House is home to some of the greatest works in British art including paintings by Turner, Edward Burne Jones and Dante Gabriel Rossetti. Whilst we could never compete with Sudley's collection, we can still add art into our homes even in the most unexpected places. In my bathroom I've used dark blues and black to accentuate the Victorian radiator and fittings. Pair this bold look with a fresh contemporary print and give your room a modern lift.  
Proud dining rooms
The Victorians often had a room set aside for dining on special occasions. This is no different at Sudley House, where a fourteen-seater dining room table was used when entertaining wealthy guests. Space for fourteen people, we have not, but we can still take inspiration from beautiful heritage colours. 
Go bold with dark hues and give a fresh take on opulence with materials like marble and velvet. Here I've gone for Farrow & Ball Mouse's Back on the walls to accentuate the original coving. By adding a colour matched banquette, the seating blends into the background. It even lifts up to provide extra storage and hide all the "stuff"! Complement these neat lines with indulgent floral cushions to bring comfort to the space.
Lavish libraries
Fitted bookcases, embossed wallpaper and velvet curtains were de rigeur for Victorian libraries. You can give a nod to these stately rooms by adding on-trend alcove shelving and baskets to hide the trappings of modern life. While the Sudley House library is a contemplative space of green wallpaper and mahogany cabinets, I've kept the walls light and bright to let the books do the talking.