Watches of a couple separated by the Titanic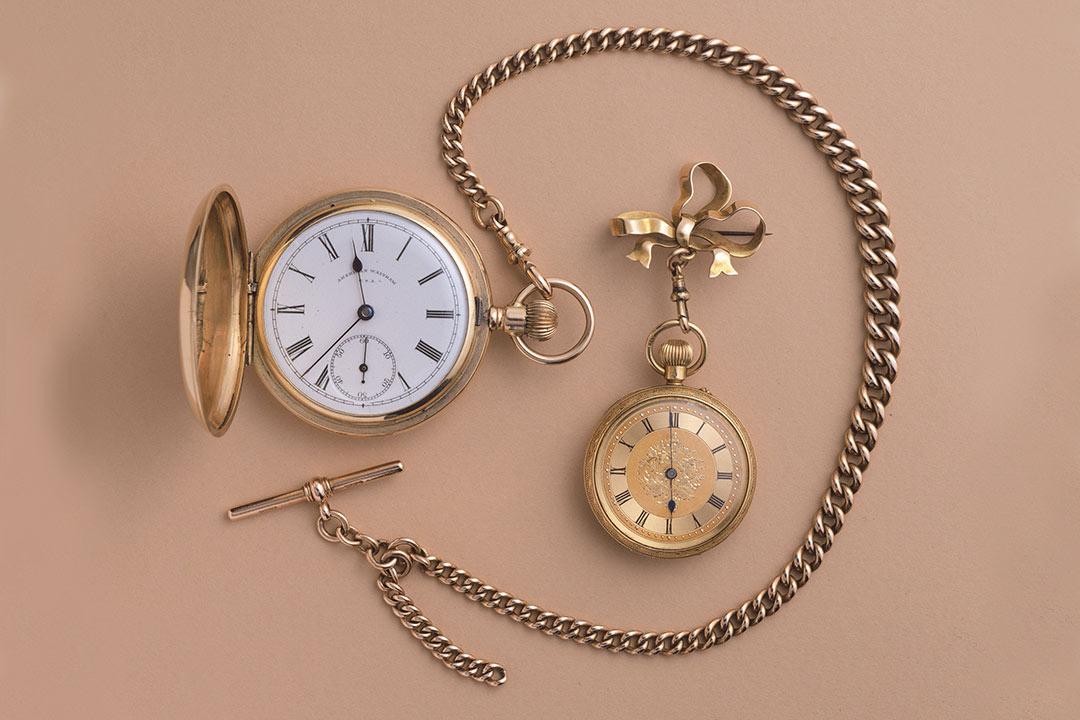 These two gold watches belonged to the Liverpool couple Thomas and Ada Hewitt, who exchanged them as gifts on their wedding day in September 1902. As well as the date of the wedding, cuvettes of both watches contain engraved inscriptions 'From Tom to Ada' and 'From Ada to Tom'. 
Until 1912 Thomas served as a bedroom steward on ships which sailed from Liverpool and his family lived locally in Orrell Park. However, since he was to work on RMS Titanic, the family were planning to relocate to Southampton, the liner's home city. Thomas was one of the Liverpool crew who lost their lives when the Titanic sank on its maiden voyage.
As part of his regular journey from home Thomas would take the train from Orrell Park into the city. Each time he was accompanied to the station by Ada with their daughter and son. On his last train journey he waved to his family until they were out of sight. After the disaster his wife wondered whether he had premonition as the train left, because this was the only time he had waved to them in that manner.
Thomas left Ada a widow with two young children to raise, who could not afford to have his body returned to Liverpool. As a result of his death on the Titanic, the family remained in Liverpool and Ada continued to live in the same house until she died in 1966.
It is said that Thomas Hewitt had his watch with him on board Titanic, but managed to safely pass it to a stewardess who survived and returned it to Ada. In 1999 both watches were given to the Maritime Museum by the couple's grandsons. They are very important objects in the collection, underlining the human drama of the Titanic tragedy. The watches, as well as other personal belongings from the Titanic, are now part of the Titanic and Liverpool: the untold story exhibition at the Maritime Museum.
Mrs and Mr Hewitt; Ada is wearing her watch