Where have all the wildflowers gone?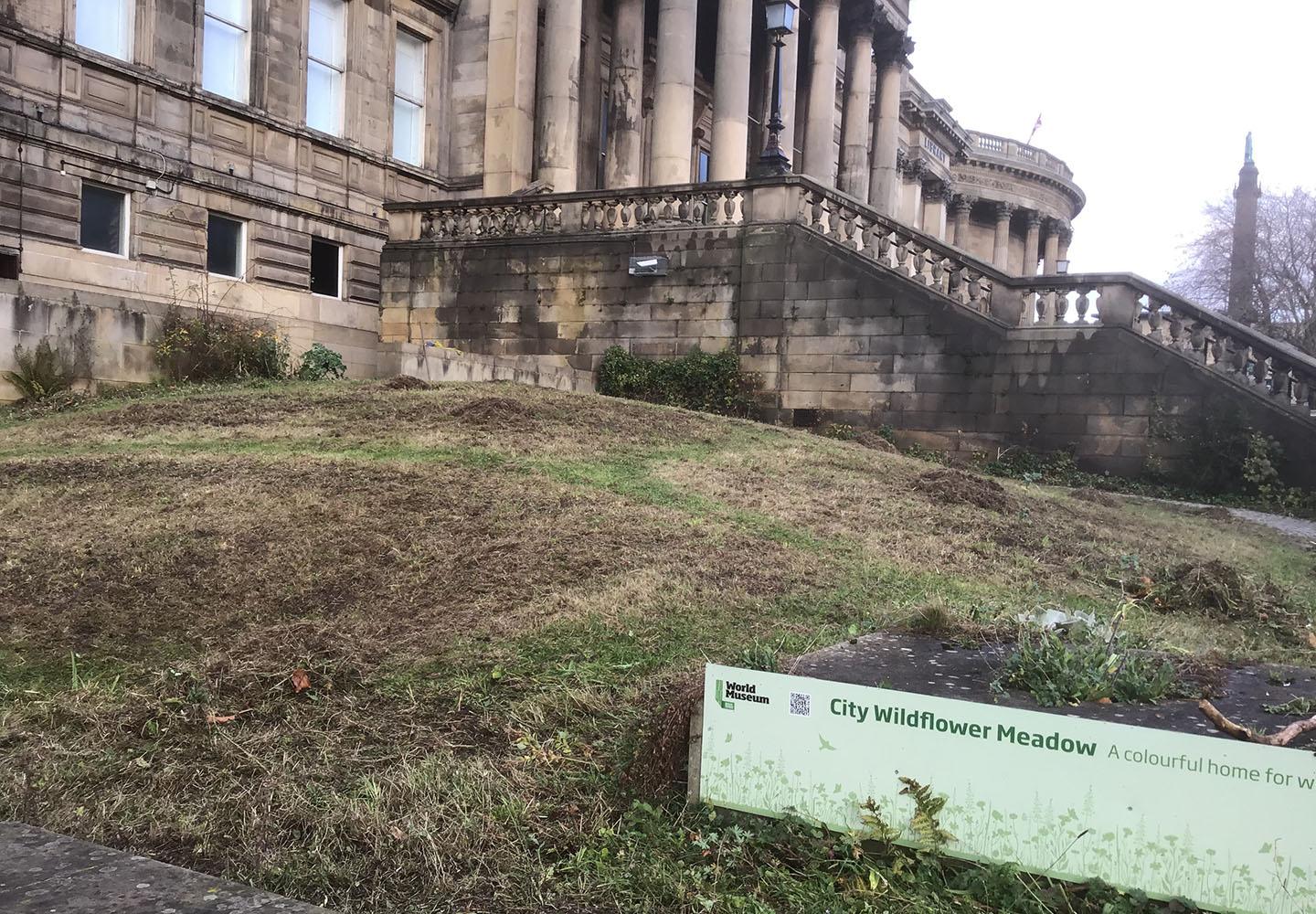 Our small city wildflower meadow, at the front of World Museum, has been put to bed for the winter.
Over the last couple of weeks it has been mown and all of the cut vegetation has been removed. It's hard to believe that beneath the current bald and colourless exterior there is still life present. But don't worry, even though these actions may seem drastic, new green shoots will appear early next year, and it will burst back into life again.
Traditionally, wildflower meadows were cut in July to make hay. Over the winter months they would have been grazed by cattle, which would trample the ground and create bare patches of soil, in which fallen seeds germinate.
Our meadow is very colourful in July and, as we aren't making hay, we choose to leave it to flower for a longer period of time. After cutting, it is strongly raked to create bare patches of soil for fallen seeds to germinate in.
Every year, we also sow yellow rattle seed, treading it into bare soil. This very special plant is semi-parasitic, taking water and nutrients from surrounding plants, especially grasses. This makes it an excellent 'natural tool' in meadow management, helping to stop the growth of dominant grasses and allowing space for smaller wildflowers to grow.
Many hundreds of primrose and cowslip plants were grown from seed this year and they have just been planted. Hopefully, they will provide some much needed additional colour in early spring, complimenting those that are already established.
Other jobs over the next few months, include cutting back some of the larger native shrubs and digging out invasive plants. There's still a lot more to do before that wonderful wild-flowering starts all over again.