Who knew wild garlic was such a pretty plant?
A Year in the Life of Our City Wildflower Meadow, February 2021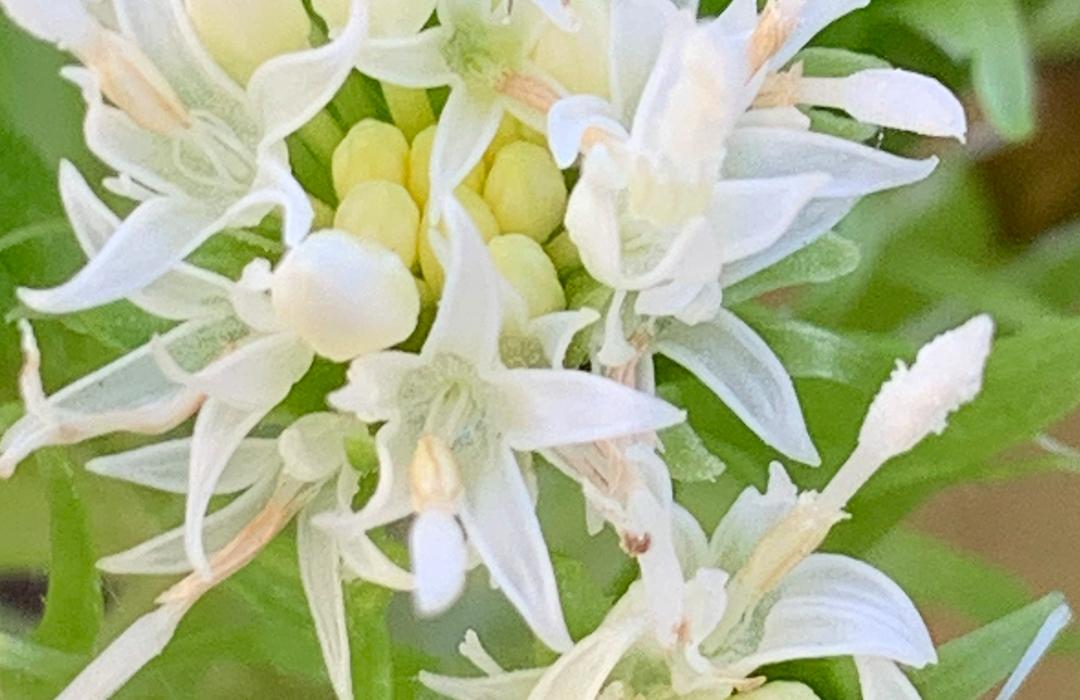 Freezing winter weather and torrential rain made it very difficult to visit the meadow and photograph flowers in February. By the end of the month native wild daffodils were starting to flower. This smaller species is now very rare in Britain and shouldn't be confused with abundant cultivated varieties that have been planted in parks, gardens and along road verges. The Tenby daffodil, a sub-species native to South Wales, was also flowering.
Apart from daffodils, there were few flowering plants to see. Red dead-nettle, a common annual, self seeds and seems to flower throughout the winter. It contrasts with the yellows of spring flowers and is attractive when viewed close-up. 
The only surprising found were a few very early flowering plants of ramsons, growing in the shade against a wall. Also known as wild garlic, the leaves of this plant have a strong smell and can be used in salads and to flavour food.
We want our meadow to become a colourful home for wildlife in the city centre. The highlight of my visit was a pair of ever present and very approachable Mistle Thrushes that were busily feeding on worms.