William Seymour: The 'Female Cabdriver'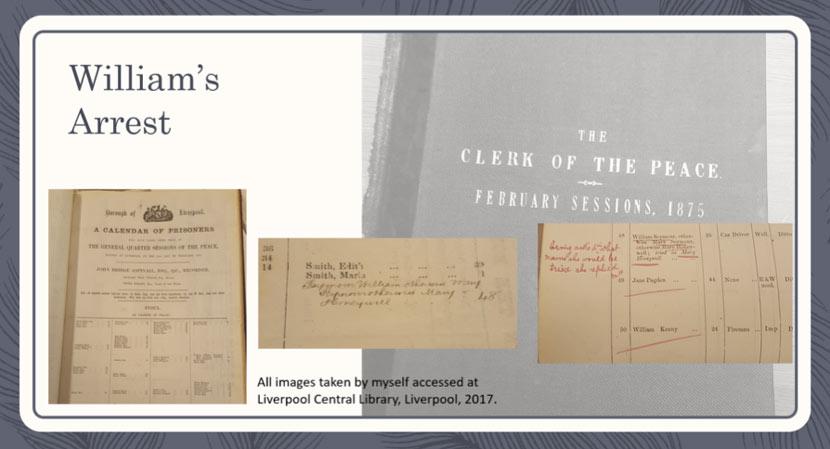 Courtesy of Billie-Gina Thomason Our seventh blog post in the run up to our exciting
OUTing the Past: The 4th National Festival of LGBT History conference
, 3 February, is from Billie-Gina Thomason. Billie-Gina, who is a Phd student at
Liverpool John Moores University
, will be presenting, 'William Seymour: The 'Female Cabdriver' from Liverpool'. She tells us more -
"My talk explores the life of an individual named William Seymour, who lived most of his life as a man. William's biological identity was revealed after he was arrested and subsequently he chose to be put on trial as 'Mary Honeywell', his married female name. William moved from London to Liverpool where he lived with his wife Agnes and was a Cabdriver. Largely, he completed nineteenth century male gendered expectations such as being the breadwinner and Head of the family, as his 1871 census entry suggests. William lived in Liverpool and was imprisoned for two months hard labour in Walton Jail due to him being found guilty of theft. This individual has not been explored in detail before and is a local case study that engages with the performativity of gender in the 19th century. I have been researching appropriate terminology to describe historic individuals who lived as a gender contrary to their biology. As they did not have access to the term 'trans*', I have created the term 'gender passing individuals. This term explores the performativity of gender and its ability to transcend boundaries. I have also created an analytical framework called the '3 C's of Passing'. This framework explores how gender passing individuals performed their gender identity by being consistent, confident and committed to their outward gender presentation. This framework and term will be explored within my presentation and I will create a microbiography about William's life in Liverpool and his trial."
The full programme for the day can be seen
on the Museum of Liverpool website
. Billie-Gina Thomason, from Liverpool, is a first year PhD student at Liverpool John Moores University. Her research engages with the idea of gender identity in 19th and 20th century Britain. Her focus is specifically upon female to male gender passing individuals and uses newspapers, census and criminal records, trade directories and pamphlets to explore how these individuals lived in their communities.
Courtesy of Billie-Gina Thomason