SRD 2021: Panel Discussion - Reflecting on activism and the need for change
TBC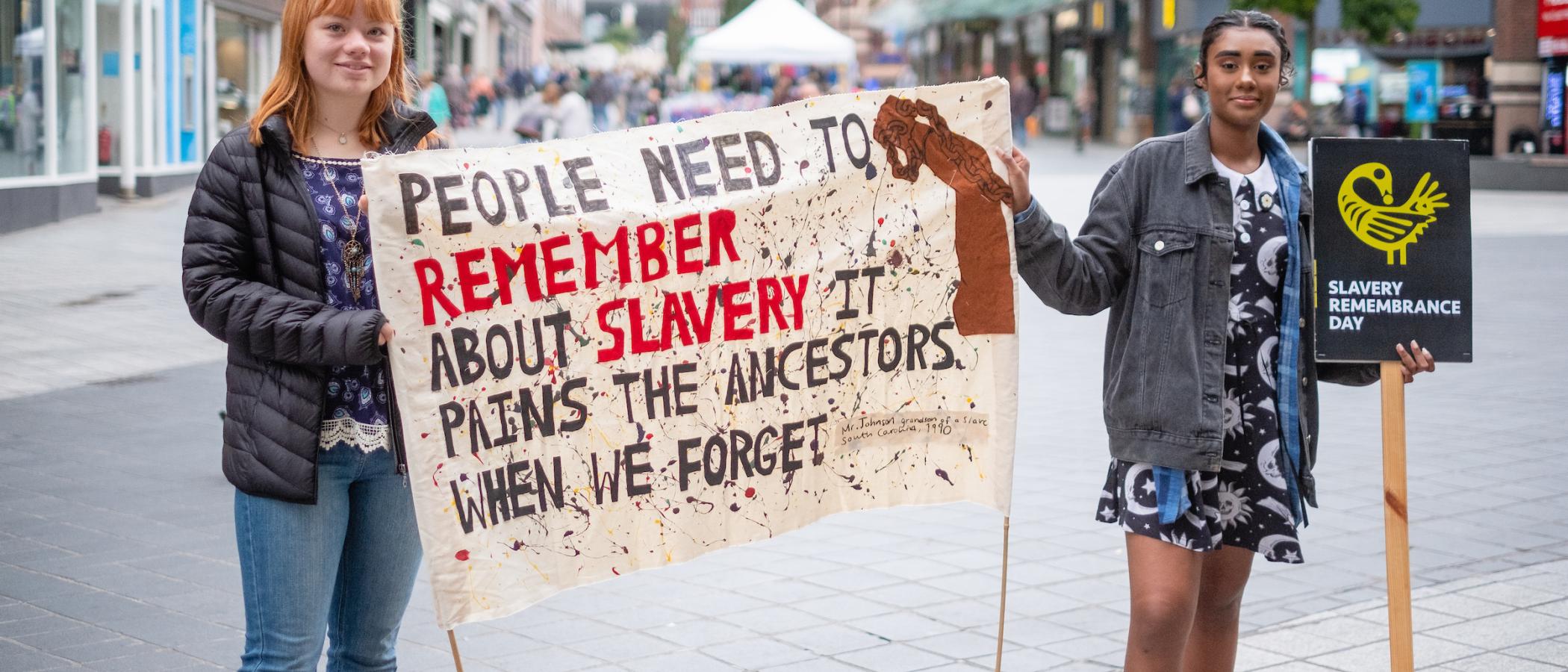 In this in-conversation event five of Liverpool's most prominent activists will reflect on the story of anti-racist activism in the city over the last 40 years and more. Weaving their stories together and contextualising it against the story of slavery and its legacies will be the international Slavery Museum's Historian in Residence, Laurence Westgaph. The panel will consist of:
Chantelle Lunt – Co-founder of Merseyside Black Lives Matter Alliance.
Gavin Odhiambo Okello-Davies – Local linguist, activist, and world traveller.
Ray Quarless – Director of the Heritage Development Company Liverpool.
Errol Graham – Local grassroots activist and musician.
Jimi Jagne – Long time community activist and historian of the Toxteth Uprising of 1981.
Free tickets are available from the shop at the Maritime Museum
---
Your feedback is incredibly important to us as we shape how the International Slavery Museum moves forward. Events like Slavery Remembrance Weekend are formed through the consultation work that we do. Please let us know what you thought about any events you participated in over the programme and stand a chance of winning a £30 gift voucher. Slavery Remembrance Day Survey