Meet me at the Museum
Event currently cancelled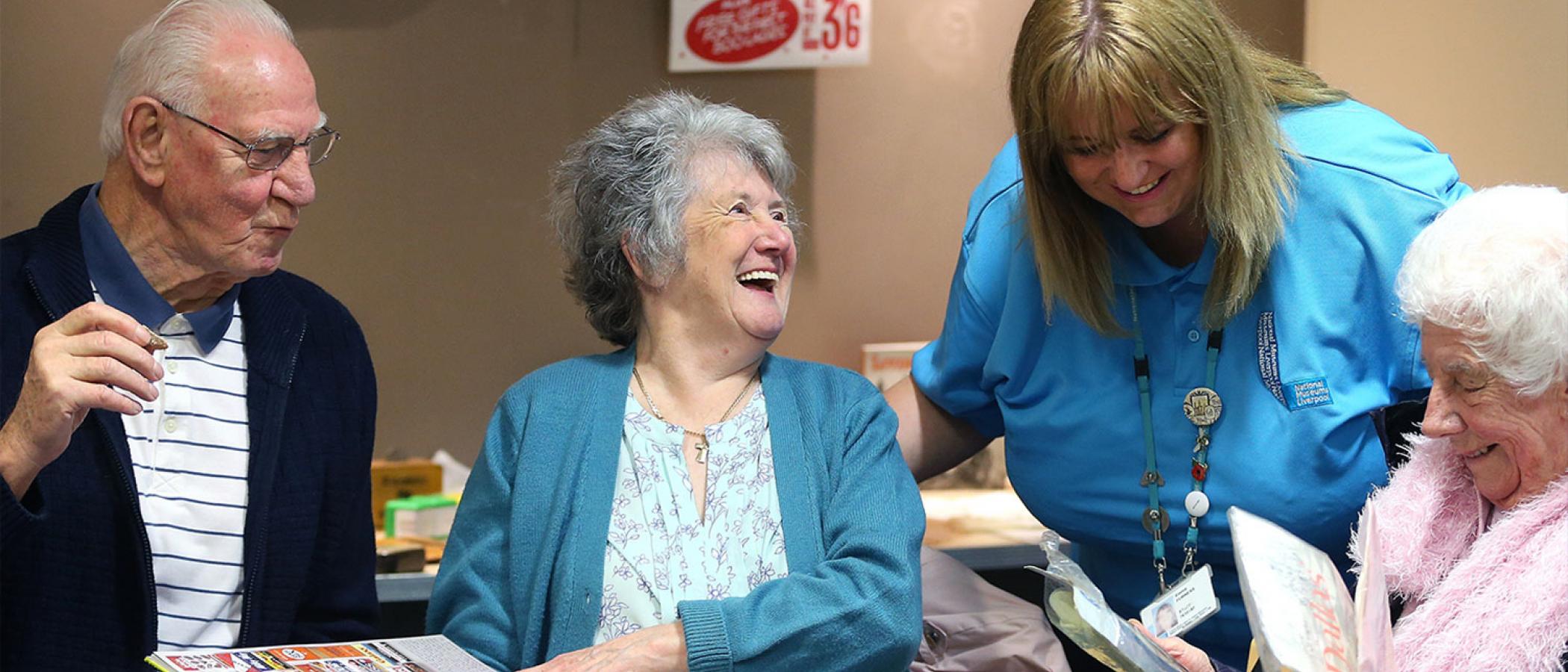 Meet me at the Museum' is a series of free, drop-in events for older people to take a nostalgic look back with a different theme each month.
It will be an opportunity to talk about your memories of the time or events that happened, or sit back and enjoy the chat with our friendly visitor hosts, and relax with a tea or coffee among friends. Everyone is welcome.
This event is dementia friendly. Come on your own and make new friends or bring a pal.
February's theme is transport through the ages and explores the ways we travel. This event is inspired by the new 'Liverpool on wheels: from horses to horsepower' exhibition, opening on 14 February at the Museum of Liverpool, which offers a unique insight into the fabulous array of vehicles built in and around Liverpool.
March's theme is shops, past and present. Share which shops were your favourites from the big department stores - Henderson's, Lewis's, and George Henry Lee to Kwik Save and Somerfield - as we ask, where do we buy things today?
April's theme is art. Art enriches our lives. Explore works you may be familiar and how they make you feel, including famous works by artists and different forms of art. Art is everywhere, let's enjoy it together.
May's theme is community. Community is the lifeblood of our country. In the past, we celebrated together with street parties and parades. Did you ever attend a street party or parade or help to organize one? Let's talk about how events were celebrated in the past.
June's theme is inspired by nature and seasons, and explores what birds, animals, plants and trees you may be familiar with during the four seasons.

More information
Meet me at the Museum runs four times every month on Fridays from 11am – 1pm. It runs in rotation at Sudley House (first Friday), the Lady Lever Art Gallery (second Friday), the Museum of Liverpool (third Friday) and World Museum (fourth Friday).
Find out more about Meet me at the Museum and similar free activities and events on the House of Memories website.