Canning Dock competition Installations
No current dates available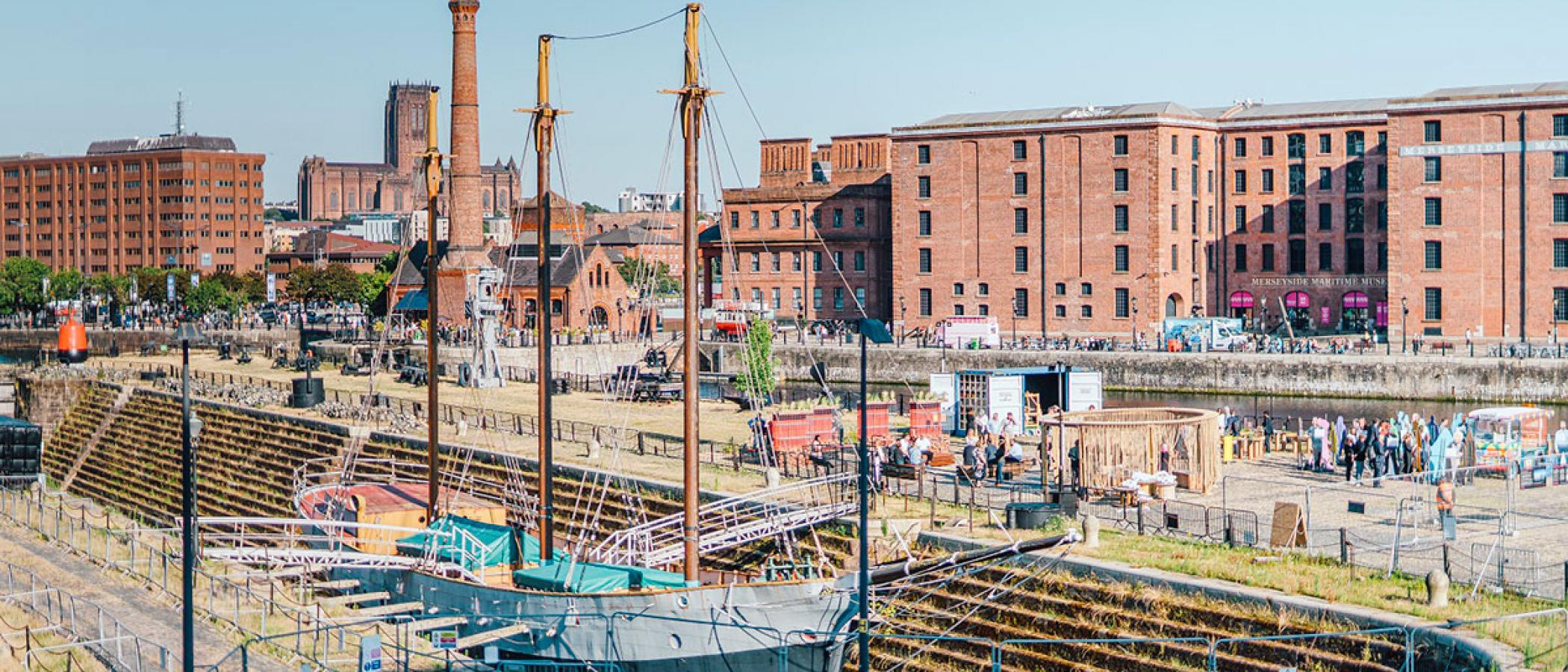 Tell us what you think 
Please note this event will take place outside the Museum of Liverpool from 10am - 6pm 
Join us outside the Museum Of Liverpool on the Quayside and see 3D installations of the six designs shortlisted from the Canning Dock competition.
The teams have been asked to explore how they will link storytelling, heritage, community, connectivity, and commercial income to create a cohesive visitor experience and catalyst for social and environmental improvements in the area. The shortlisted teams through to Stage 2 are Arup, Asif Khan Architects, BIG, DSDHA, OMMX and Shedkm. One of these teams will be appointed to take forward the design of the Canning Dock in September 2021.
We'd love to hear which one takes your liking, and get involved in the conversation by taking a picture and share it on Twitter or Instagram with #NMLWaterfront.
The Canning Dock Competition, was launched in April this year to find a multi-disciplinary team to deliver the Waterfront Transformation Project, responding to the Waterfront's unique history and ensuring our Black communities are engaged and represented. Taking in key landmarks, including the creation of pedestrian links to the Canning Dock, and bringing life to multiple buildings within the area, the brief drew on the complexities of the site. Landscape designers, architects, engineers, artists and other designers were invited to submit an approach to design that acknowledges innovation, inclusion, excellence, and delight.