Introduction to vintage cameras
No current dates available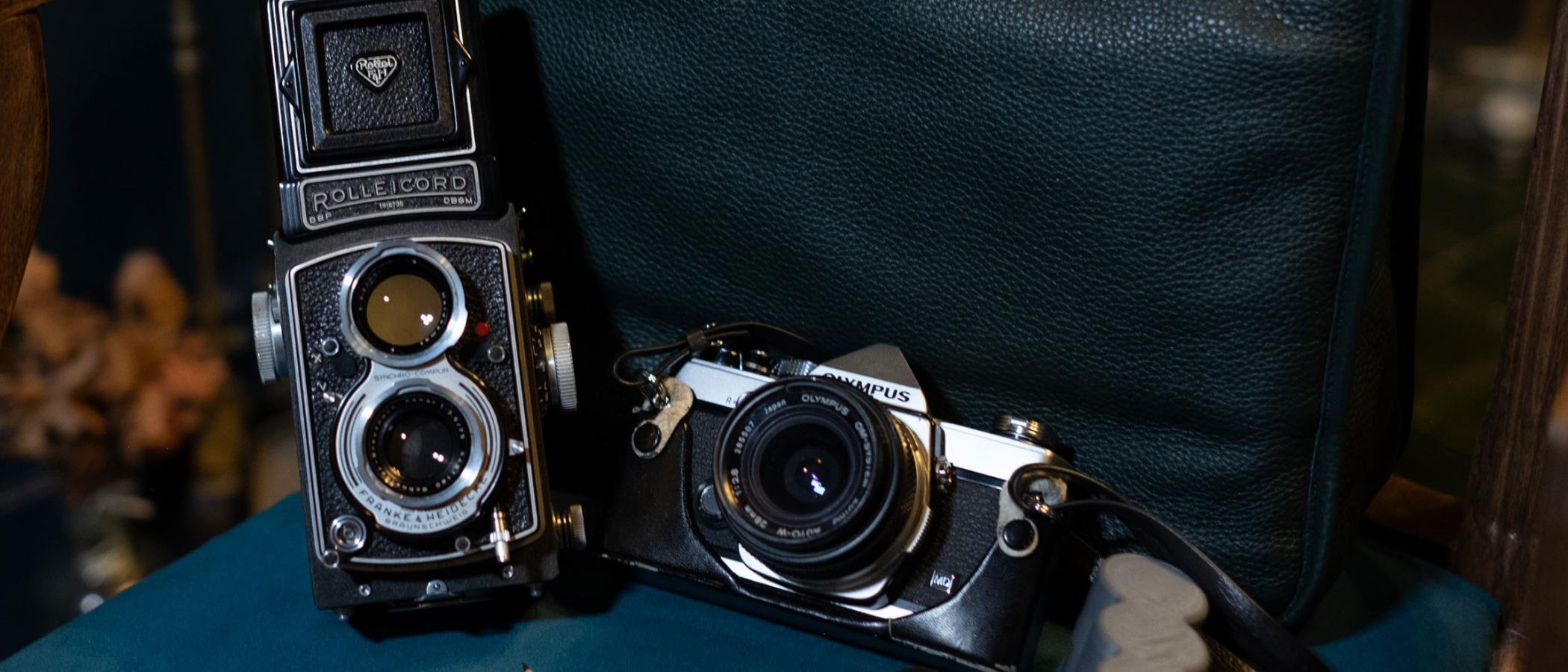 As part of the Blitzed: Liverpool lives photography exhibition running at the Museum of Liverpool, we are offering participants the opportunity to be introduced (in small groups) to a hands-on experience through the use of vintage cameras and analogue photographic techniques ranging from film photography, to hybrid techniques which combine digital tech and traditional processes.
In this unique workshop participants will:
Explore and handle a selection of cameras that would have been used during the Blitz.
Load and shoot with genuine analogue vintage cameras from the era.
Learn how to work with photographic chemistry and process black and white film by hand.
Use mobile and hybrid tech to produce physical digital prints from their negatives (for example, Film Lab App and Lightbox / Instant Lab).
This offer will provide a unique experience for participants to fully engage with the exhibition in a meaningful way and explore the re-emerging world of analogue photographic craft, helping to foster an appreciation of the creative possibilities that come from using and combining traditional analogue and modern digital techniques in a broader way and bringing the exhibition to life.
This workshop is for adults only.
All materials will be provided but as spaces are strictly limited pre-booking is essential.
Image © LittleVintagePhotography