Pitter Patter Painters - Eurovision Edition
No current dates available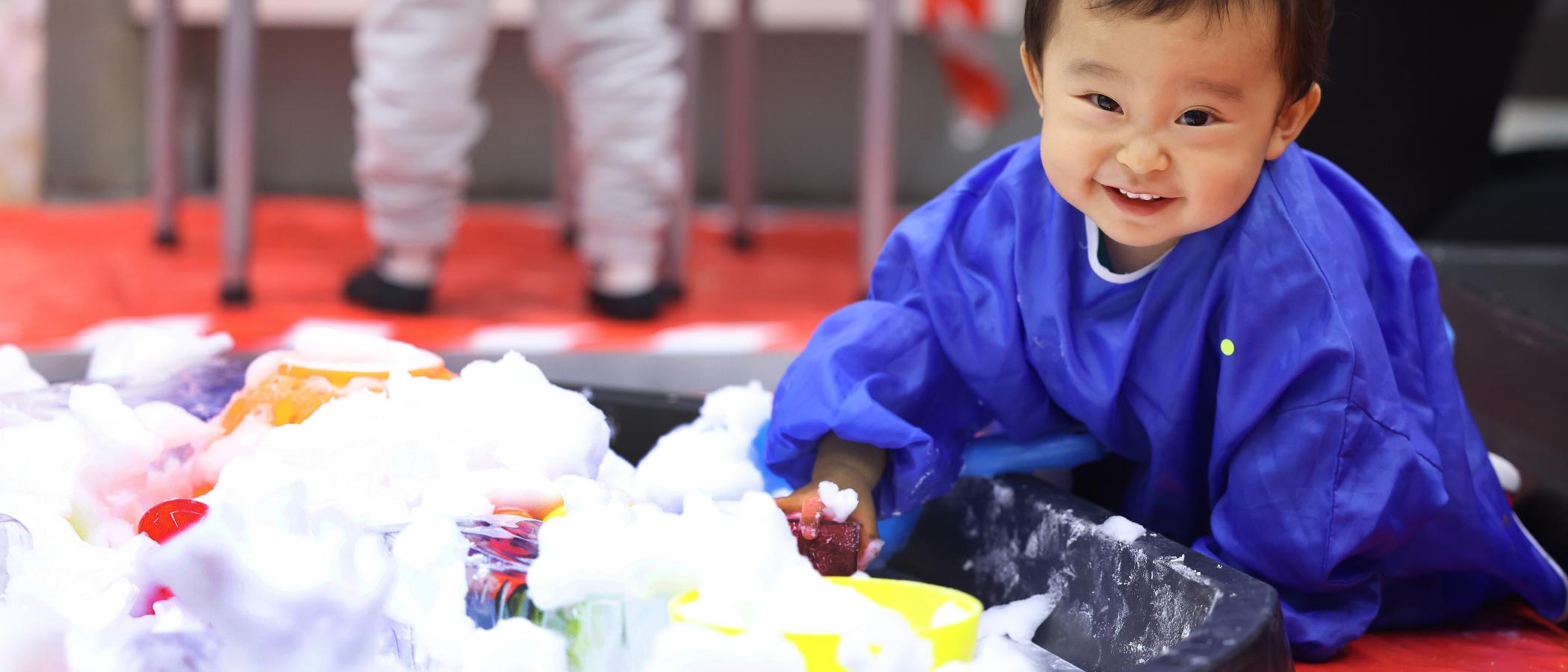 Pitter Patter Painters is a messy, fun-packed workshop for very young children aged 3 and under. Within this sensory experience, our youngest visitors can enjoy exploring a variety of materials ranging in texture and consistency. The session allows babies and toddlers to learn about materials through play, with toys and tools provided to navigate these. Each series of Pitter Patter Painters also has a dedicated theme, with relevant books, toys, decorations and materials. This session's theme will be Eurovision, with accompanying music, toys, books and materials.
Pitter patter has limited capacity and spaces will be allocated on a first come first served basis with tickets available one month prior. £5.00 per toddler with maximum of two accompanying adults.
If you have any concerns about allergies or materials used in the session, please contact us. For each session we ensure a list of all materials used is available.
Sessions will take place at 10-11:30am and 1:30-3pm on April 28 and May 10 .