Worlds of Wonder: Doctor Who Visual Effects with Mike Tucker
No current dates available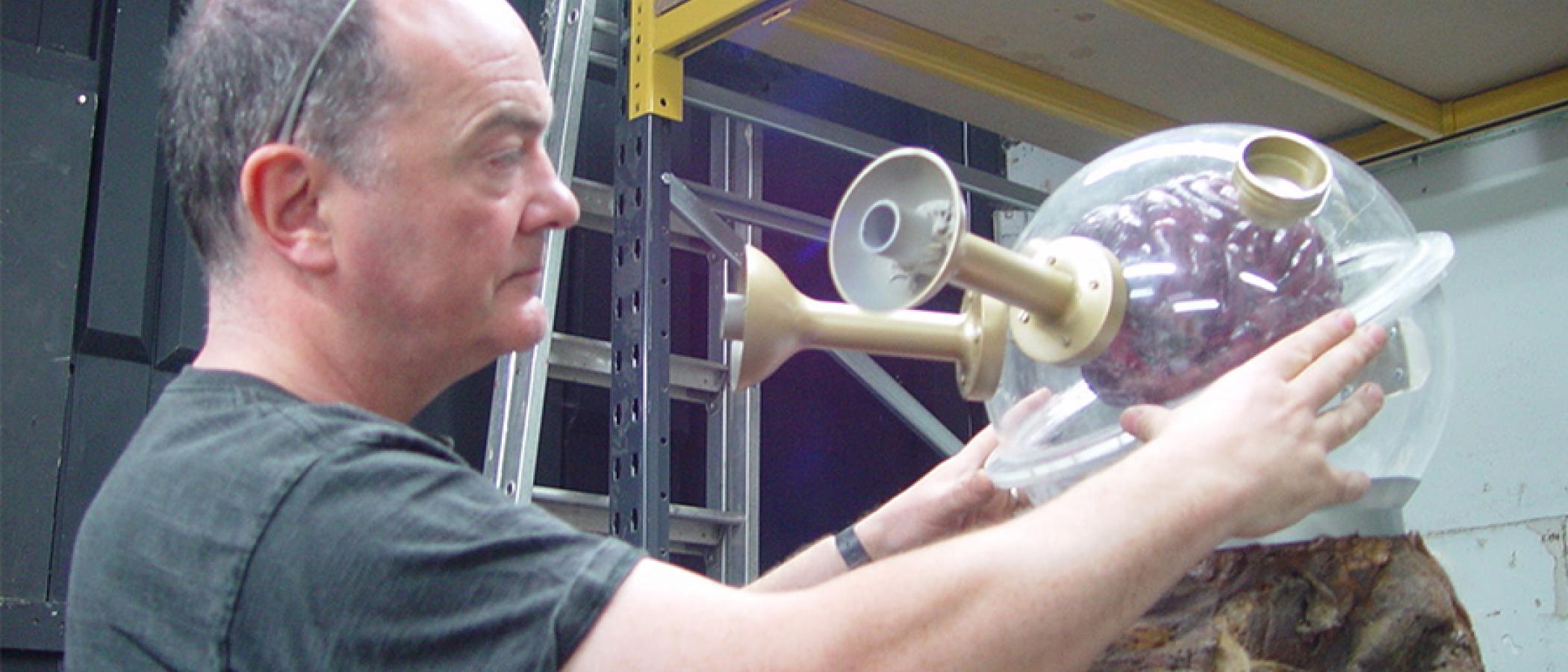 Due to unforeseen circumstances this event has had to be cancelled. We apologise for any inconvenience caused and advise all ticket holders that they will be contacted by our Box Office for a refund.
Join Mike Tucker, visual effects designer specialising in miniature sequences for television and film, for a Sunday afternoon talk on all things Doctor Who. He'll speak on his wide experience, from his special visual effects work on the show, to his involvement with our exhibition Doctor Who: Worlds of Wonder
This event is repeated at 1pm and 3.30pm
About Mike Tucker
Mike started in the effects business in 1985, when he joined the BBC VFX Department and began a long association with 'Doctor Who', he worked as one of Mike Kelt's assistants on the motion control sequence from 'The Trial of a Timelord' before becoming one of the principal effects crew for both Sylvester McCoy's run as the Doctor and the first seven series of 'Red Dwarf'.
In 2005 he became one of the first people to have worked on the "classic" series of 'Doctor Who' to work on the revived version starring Christopher Eccleston, employed as model unit supervisor for several episodes and overseeing the construction of the new look Daleks.
Mike has been recognised twice by the BAFTA Craft awards for the miniature effects work on 'The Day of the Doctor.' 
As a writer he has contributed books to both the Virgin and BBC ranges of 'Doctor Who' books, a behind the scenes book covering the three years of Sylvester McCoy's tenure as Doctor Who, 'VFX - The History of the BBC Visual Effects Department' with ex-BBC colleague Mat Irvine and 'Impossible Worlds' about the work of the 'Doctor Who' art department.