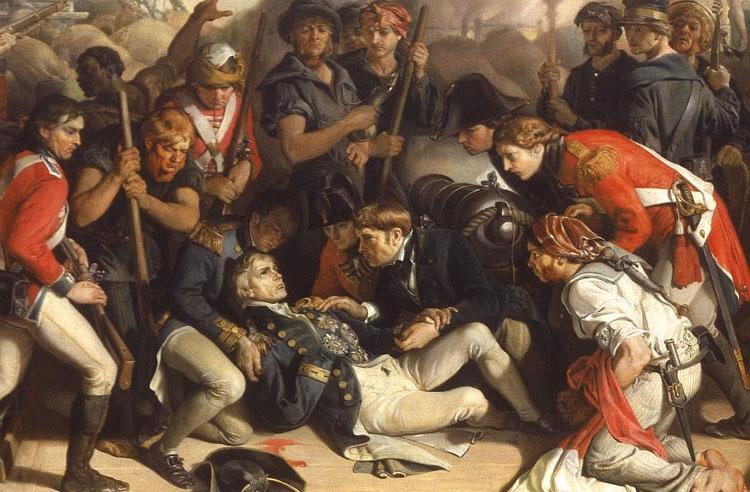 Admiral Lord Nelson and Captain Thomas Hardy
Admiral Lord Nelson's death at the Battle of Trafalgar in 1805 overshadowed the British Navy's victory that day.
This is part of the Queer Relationships collection.
Nelson spent time with his longstanding close friend and colleague Captain Thomas Hardy in the hours between his fatal shooting and eventual death. His last words to him are said to have been, 'Kiss me Hardy'. Hardy responded by kissing Nelson on his hands and forehead.
These last words and the relationship between Nelson and Hardly has been the subject of much popular and academic speculation ever since.  Whether or not their relationship was sexual remains unknown, but their friendship is reflective of the close relationships formed between men at sea. Intimate relationships, both sexual and platonic, could develop between those on board while they spent months away from their homes and families. These relationships did not necessarily replace ones at home but were important none the less. For many, Nelson's famous request is symbolic of this sometimes hidden queer history of life at sea.