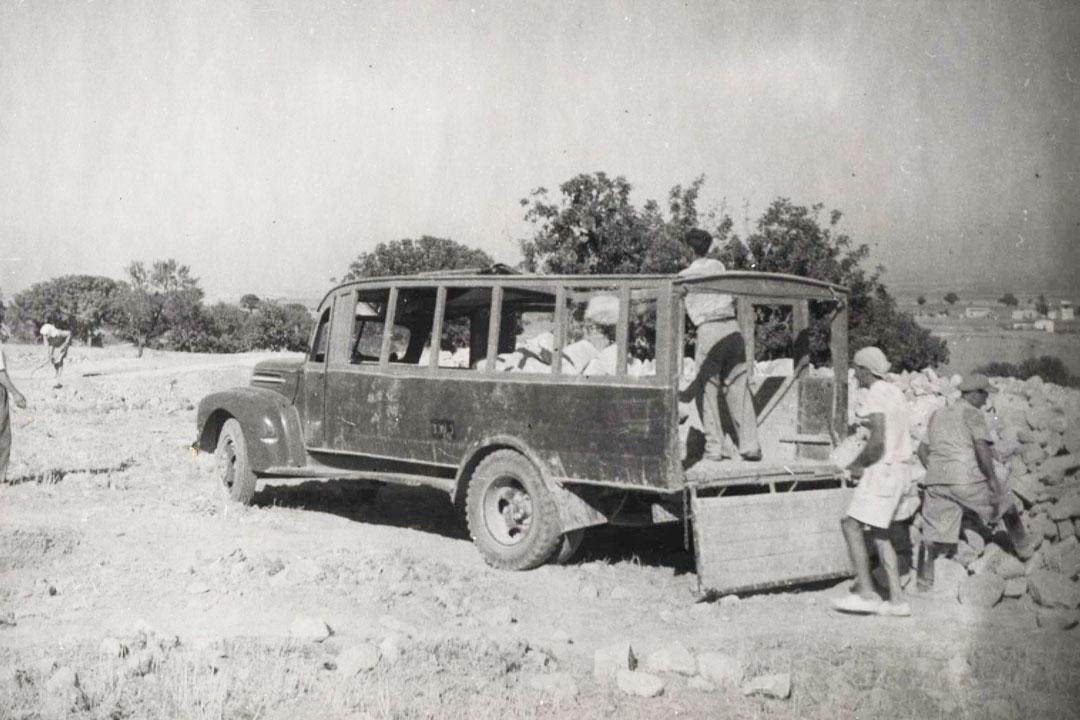 Kouklia, Ancient Cyprus antiquities collection
The Scottish archaeologist T.B. Mitford (1905-1978) from St. Andrew's University and J. H. Iliffe, (1903-1960) the then director of Liverpool City Museum, excavated the site of Kouklia (Palaepaphos) from 1950 to 1955. 
The site was previously known to archaeologists but was never really properly excavated. During a visit to the island in 1949 Iliffe and Mitford found out from the locals about much sculpture being discovered not far from the village. Cyprus was at the time under British occupation. Mittford and Illife secured a licence to excavate the site in 1950. 
Mittford had a strong epigraphic background and knew of epigraphic evidence about the area's rich history and its strong independent city kingdom. Illife was also specialised in Near Eastern Archaeology. Liverpool Museum had lost many of its collections during the 1941 Blitz and Iliffe may have been motivated to enrich the museum's collections through the excavation material. The majority of the material stayed in Cyprus but findings were also shared between Liverpool Museums and St. Andrews University. 
World Museum also holds some of the archives and photographs of the excavation as well as maps and reports from the first two years. The excavation stopped in 1955 when the Cypriots fought for their independence from Britain.
Initially the excavation concentrated in two separate areas of the city, sites A and C. Site A covered from Late Bronze I or II era to the early 5th century and Site C from Late Bronze to Roman with a late medieval occupation. 
View an image gallery of the excavation below.