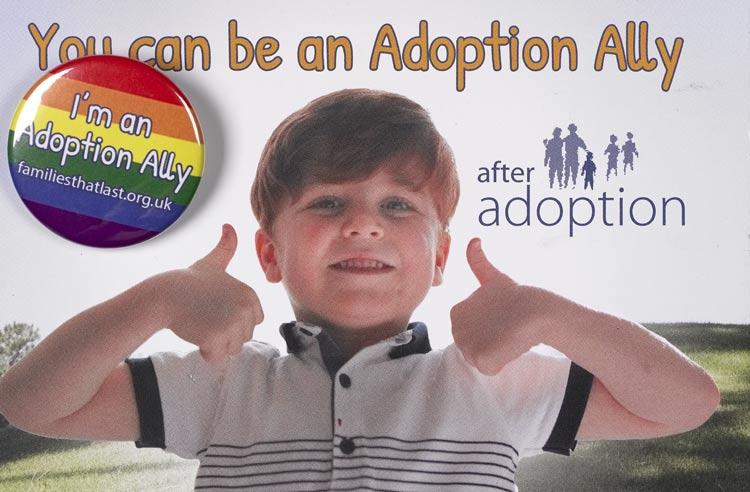 Families and belonging
Families can be extremely diverse and our understanding of what can make up a family has changed considerably within recent generations. As well as those related by blood, families can include sisterhoods, fraternities, close friendships, and relationships.
This is part of the Love and Relationships collection.
Since 2005 same-sex couples have been able to adopt children in England and Wales (2009 in Scotland).  Previously, adoption was only open to those who were married which, at the time, barred same-sex couples. 
In 2009 female same-sex couples could record their names as parents on their child's birth certificate. The same right followed for male same-sex couples in 2010.
Alhough legal equality has been reached for LGBT+ people and their families in the UK there are still many issues that affect LGBT+ people and their family relationships including rejection or societal prejudices. 
The artworks, oral histories and objects here all have an LGBT+ connection to families and belonging.