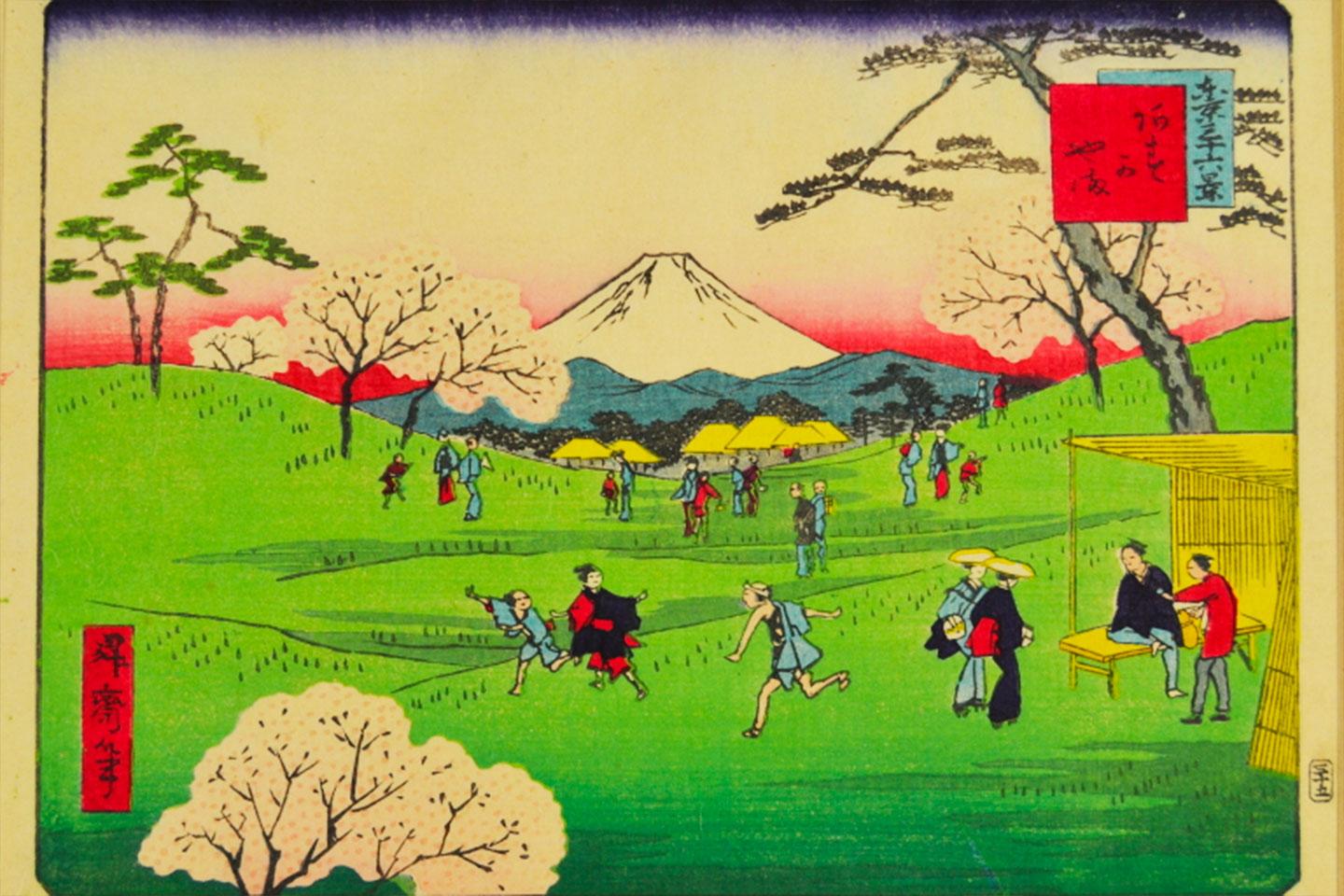 Japan collection
The Japan collection is made up of around 3,000 objects including fine swords, suits of armour, decorative metalwork, woodblock prints and netsuke.
This is part of the World Cultures collection.
World Museum's Japan collection is dominated by the collections of Liverpool businessmen, Randall Hibbert (1865-1942) and Frederick W. Mayor (d.1935). The collections of these two men reflect the 19th century passion for collecting Japanese art in the city.
The collection's strengths are its fine swords, sword fittings and several complete suits of armour, decorative metalwork of the Meiji period (19th and early 20th centuries), and lacquer work, carvings and wooden objects, including 100 18th and 19th century inro (suspended boxes). In total the collection holds around 3,000 objects.
The Randall Hibbert collection is comprised of more than 1,000 items ranging from swords to netsuke (carved toggles). Hibbert donated the collection to the museum on hearing that the museum had nearly been destroyed during German bombing raids in May 1941. The donation by Frederick W. Mayor forms the basis of the 17th to 20th century export collection of sword fittings. It includes a group of highly decorated hamamono tsuba (decorative sword fittings), which is unique in number and quality.
Liverpool has a strong collection of ukiyo-e, the 19th century woodblock prints that feature actors, well-known beauties, landscapes and historic battle scenes. We are also in the process of cataloguing a large and important group of beautiful preparatory drawings made by Taki Katei (1830-1901), once the highest paid artist in Japan.
More recently we have received a donation of nearly 200 historical and contemporary netsuke. The Jonas Goro Gadelius collection includes works by master carvers including, Kagetoshi, Tomotada, Morita Soko and Masatoshi. A changing display of the Gadelius collection is on view at World Museum's World Cultures gallery.