Where Next for the World Cultures gallery?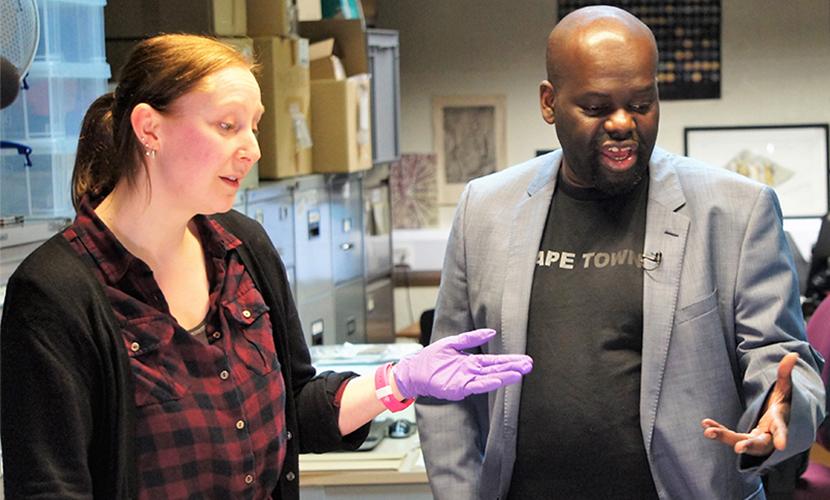 If you've visited World Museum you'll know the World Cultures gallery has incredible collections from Africa, Asia, Oceania and The Americas, but the presentation is now out of date and perpetuates stereotypes and assumptions about people and places. I am one of a group of people working in the museum who is increasingly questioning the relevance of these displays and thinking about new ways to use objects to understand our collective past, present and future.
We agree that the gallery needs to change, but the question is how to do it? We decided early on that we didn't want to answer this question by ourselves. Therefore, the first change we've made is to build a space so we can talk to you. In the gallery, you will find an area where you can reflect on and discuss the displays with us, and, perhaps, with other visitors to the gallery. We want to know what you think of the gallery now, and also what you think as the gallery starts to change. Tell us what works, and importantly, tell us what doesn't.
We also want to ask you a number of questions over the coming months and your responses will help us identify the issues and ideas we need to address in the gallery. We are going to share updates on the things we are doing behind the scenes and as your feedback and questions come in we will respond to them both in the gallery and online, so look out for our posts, shorts videos and pictures. We will listen and respond to what you are saying.
If you cannot visit the gallery then start a conversation using #WMWhereNext. You can find us on Twitter Facebook Instagram 
We hope that some of the first things you'll want to talk to us about are a group of 'provocations' that we will build into the gallery over the next 12 months. Last year we started working with a group of inspiring and creative people from outside the world of museums who are provoking us to think differently about what we do and how we think about NML's World Cultures collection. They include: artist, Leo Asemota, comedian, Daliso Chaponda, poet and TIDE visiting writer, Sarah Howe, and filmmakers and producers Belle Vue Productions who are documenting our collaborations in a series of short films online and in our gallery. Collectively, we are producing documentaries, comedy routines and poetry based on the collections and their histories, which will change the way we display the collections. These 'provocations' are going to be theatrical, imaginative and  in some cases argumentative as we begin to expose the difficult and contested histories of the collections by talking openly about how objects from around the world came to Liverpool.
This is just the beginning, so let's start a conversation and see where it takes us. In the process let's decide where next for the World Cultures gallery.
Photo: Assistant Curator Alex discussing objects with Daliso Chaponda in the museum store, February 2019.