Yentl and Liverpool's Jewish community film stars
Did you know that scenes in 1983 Hollywood blockbuster Yentl, directed by and starring Barbra Streisand, were filmed on board an Isle of Man ferry on the River Mersey? Local resident Michael Swerdlow tells us about Liverpool's Jewish community's connection to the film and their brush with fame.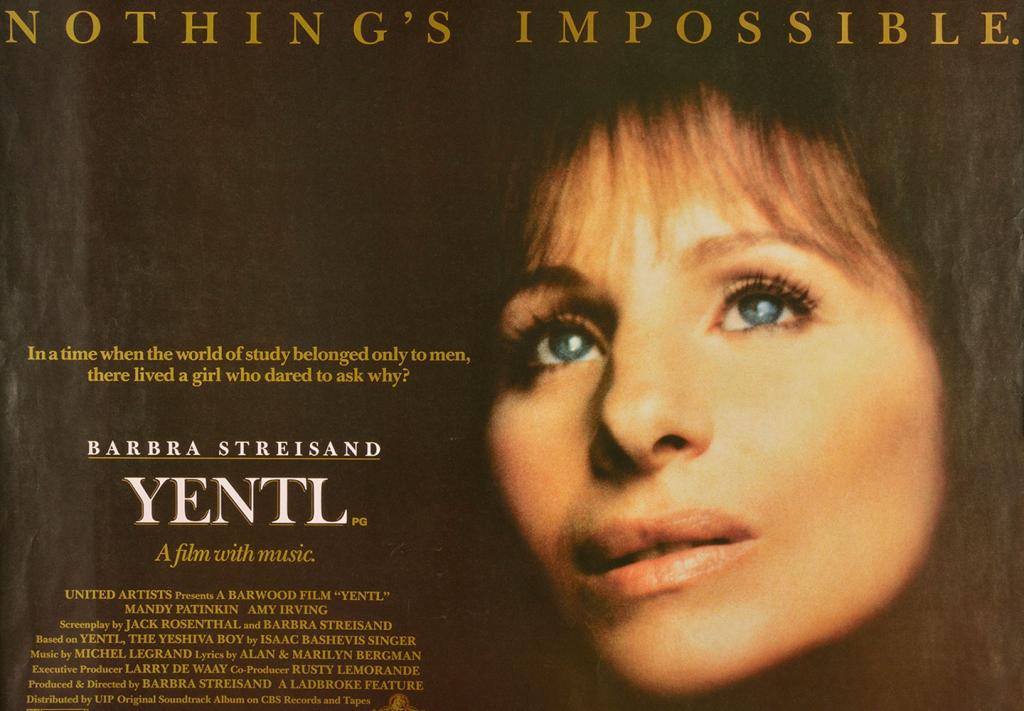 Directed, co-written, co-produced, and starring the legend that is Barbra Streisand, Yentl is an inspiring story about a Jewish woman with a passion for learning, masquerading as a man to enter religious training. The ending of the film sees Streisand leaving Europe on a boat to the USA with hopes to lead a life with more freedom. In the final scene that gives us the famous song 'Papa, watch me fly', Streisand walks on the boat passing by lots of other Jewish families also on their way to America in search of a better life.
These final scenes were filmed onboard an Isle of Man ferryboat painted to resemble a cross Atlantic steamer. And who better to act as extras portraying other travelling migrants than members of our very own Jewish community? Many of who were descendants of Russian migrants themselves!
The casting department for the film advertised for extras at the Liverpool Jewish Youth and Community Centre. Many signed up straight away, including Hillary Swerdlow, then aged around 33.
"I thought it sounded fun and went along. We were picked out straight away. It was a week of very early mornings. We all had specific outfits to wear and had to cross the busy main road to get to the boat in full costume! Most of the time we just sat about laughing. Barbra Streisand was very strict about anyone wearing make up and would meticulously check us over".

When the film was released, the Jewish Community Centre organised a special premiere at the Odeon cinema, London Road. When the eagerly awaited final scenes came on screen, Michael tells us there were cheers of delight from that section of the auditorium, much to the confusion of the rest of the audience!

Yentl went on to win an Academy Award in 1984 for Best Adaptation Score, and Barbra Streisand became the first woman to receive a Golden Globe for Best Director for the film.
Another fantastic contribution to Liverpool's connection to the Silver Screen. Thank you to Michael Swerdlow for kindly donating the programme to the collections of the Museum of Liverpool.